2023 Estate Planning Checklist
Franklin, TN – At the beginning of each new year, estate planning attorney Trent Linville advises his friends, family, and clients to evaluate (or formulate) their estate planning structure. For those who have never had a will drawn up by an estate planning attorney, Linville says there are several things that can make the process go smoothly.
While there are plenty of online services that allow for the creation and execution of wills and other financial and estate planning vehicles, Franklin, TN-based estate planning attorney Trent Linville, from The Law Office of Trent Linville, says that having a qualified attorney create these intricate legal documents is crucial for ensuring assets are distributed according to an individual's preferred plan.
According to Trent Linville, this process starts by completing an intake questionnaire. The vast majority of estate planning attorneys offer a confidential estate planning tool, which is often in PDF format, that both singles and married couples can utilize when looking ahead at their asset distribution plan. These forms are designed to create the most efficient estate planning path so the process won't break the bank.
Next, Trent Linville suggests that all future clients gather their financial documents. This should include deeds and grants to real estate along with financial statements. Those wishing to transfer real property into a trust, for example, must understand fully how the property is titled so that it conveys according to the law. Financial statements, including saving accounts, money market accounts, brokerages, IRAs, pensions, and other financial vehicles, should be current and presented to an attorney in their entirety.
Individuals and married couples should also provide stock certificates, life insurance policy information, and any other document that lays claim to ownership of assets. Premarital agreements, divorce agreements, and previous wills may also be necessary.
Estate planning attorney Trent Linville also recommends that business owners bring in business agreements along with copyright registrations, patents, and trademarks.
Individuals who are ready to create an estate planning strategy should further spend some time deciding to whom their assets should be distributed upon their death. Typically, this will be to children, parents, siblings, or even close friends. However, many people may also choose to donate all or a portion of their assets to charitable causes, such as environmental conservation, women's shelters, or cancer research.
Trent Linville also suggests that people also ask lots of questions of their estate planning attorney. He says to never hesitate to ask about individual documents or legal/tax ramifications of desired estate planning functions. People should also ask about their attorney's background and experience along with fees, both current and in the future. He also notes that it's crucial to stick to appointment times as attorneys can get busy, and it's much easier to get started when all appointments are on a predictable schedule.
Meeting with an estate planning attorney also means being organized. Trent Linville recommends maintaining a portfolio of all of the above information and replacing outdated documents with current ones, if/when applicable.
Finally, Trent Linville and his team encourage new clients to contact them with questions during the planning phase. He reminds that it is much easier to make changes before something is signed than it is once it becomes a certified legal document.
Trent Linville is a family estate planning attorney based out of Franklin, TN. He serves a variety of clients throughout Nashville, Brentwood, Spring Hill, Columbia, and the surrounding areas. His office, The Law Office Of Trent Linville, PLLC, is located conveniently at 725 Cool Springs Blvd., Suite 600, Franklin, TN.
Media Contact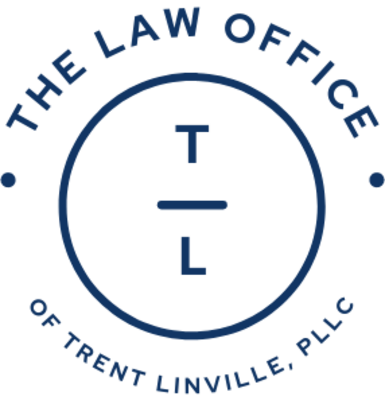 Company Name
The Law Office of Trent Linville, PLLC
Contact Name
Trent Linville
Phone
615-512-9670
Address
725 Cool Springs Boulevard, Suite 600
City
Franklin
State
TN
Postal Code
37067
Country
United States
Website
https://linvillelegal.com/
About Post Author