Artificial Grass Pros of Orlando Provides Top-notch Artificial Turf Installation Services in Orlando, FL
Orlando, Florida – Artificial turf is the increasingly popular alternative to natural grass for its many advantages. Artificial Grass Pros of Orlando is the undisputed go-to company for top-notch synthetic grass installation services in Orlando, FL, and its neighborhoods. Its dedicated team of experts demonstrates expert skills in laying out artificial turfs for varied applications such as sports fields, putting greens, swimming pools, playgrounds, and pet turfs. Over the years they have been in service, they have successfully installed hundreds of thousands of square feet of synthetic grass, putting smiles on countless faces of satisfied clients. Their services are increasingly popular by the day because artificial grass has lower maintenance requirements and does not provide a convenient breeding ground for pests. 
While commenting about their experience with Artificial Grass pros of Orlando, one happy client said, "We recently had approximately 1,100 sq. ft. of artificial turf installed and couldn't be more pleased with the results. I initially met with John, who was very accommodating and knowledgeable about the different types of turfs and what the entire process entailed. Once scheduled, his crew arrived early and were able to complete the installation in one day. They did an outstanding job, and our yard looks beautiful! We highly recommend them."
More and more clients in Orlando are opting for Artificial Grass Pros of Orlando's artificial turf because it is a tried-and-proven low-maintenance alternative to natural grass. This alternative eliminates common natural grass concerns such as the need for constant mowing and irrigation, making it cost-effective in the long run. In addition, artificial grass provides less-than-ideal breeding grounds for pests such as mosquitoes. When properly installed, they maintain their elasticity and structural integrity for a long time without the need for costly maintenance or replacement services. 
During installation, the experts from Artificial Grass Pros of Orlando follow a meticulous process guaranteed to yield the desired results the first time around. With them, clients never have to worry about unattractive lines, ripples, or wrinkles, which are the typical tell-tale signs of substandard synthetic turf installation services. Once done installing artificial grass, company experts advise their clients on the best maintenance and cleaning procedures to prolong the synthetic lawns' lifespans. 
Depending on their intended applications, synthetic turfs vary in aspects such as density, compaction, and materials. Generally, heavily trafficked areas such as sports fields require compact turfs capable of withstanding repeated stomping. Orlando residents never have to worry about such details because Artificial Grass Pros of Orlando's experts always offer expert guidance regarding which turfs to choose for specific applications. 
While Artificial Grass Pros of Orlando's products and services are outstanding, their prices are surprisingly affordable, thanks to the company's competitive pricing policy. Clients always get accurate, no-obligation quotations upfront without additional or hidden charges later. In every project, the Orlando artificial turf experts ensure to give clients value for their money through quality products, services, and customer experience.
Potential clients can learn more about the services offered by Artificial Grass Pros of Orlando from its website or by contacting a company representative at (407) 214-4250. The company is located at 3424 Quail Nest Court, Orlando, Florida, 32829, USA.
Media Contact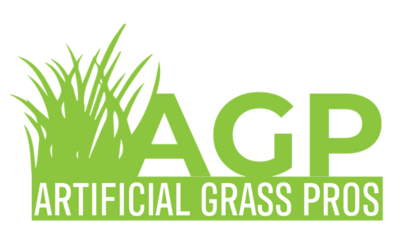 Company Name
Artificial Grass Pros of Orlando
Contact Name
Any Mereles
Phone
(407) 214-4250
Address
3424 Quail Nest Court
City
Orlando
State
Florida
Postal Code
32829
Country
United States
Website
https://www.turfgrassorlando.com/
About Post Author