Atlas Health Medical Group in Gilbert, Arizona, is a Top Rotator Cuff Injury Specialist
Gilbert, AZ – The shoulder comprises various muscles and tendons called the rotator cuff that connect the humerus, allowing the arms to move in different directions while providing strength. The rotator cuff's wide range of motion also makes it susceptible to injuries that lead to tears/tendinitis, evident by deep joint pain, muscle weakness/stiffness, inflammation, or grinding/clicking/popping. Though physicians can treat complete rotator cuff tears and tendinitis using surgery, Atlas Health Medical Group uses platelet-rich plasma (PRP), a regenerative medicine injection, to repair and restore damage to the rotator cuff. The PRP clinic in Gilbert, AZ, takes pride in setting the standards of care and result-driven treatments, empowering patients to resume living uninhibited of pain.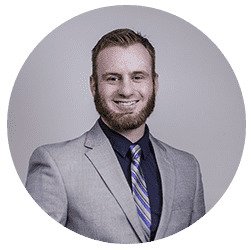 Platelet-rich plasma (PRP) is taken initially from the patient's blood before it goes into specialized tubes to prevent it from clotting while preserving the cells. The provider places the tubes into a centrifuge machine and spins them to separate the red blood cells from the plasma and white blood cells. They then extract the platelets with the plasma, place them in new empty tubes, and spin them again for a longer time to separate the two blood components. After the second spin, the platelets concentrate at the bottom of the tube, allowing the provider to discard 75% of the plasma at the top. The final product, PRP, is therapeutic in many orthopedic conditions as they are full of growth factors to produce healing effects in the body while increasing function and reducing pain. 
Atlas Health Medical Group uses PRP treatments for the supraspinatus muscle, rotator cuff muscle/tendinitis, rotator cuff tendinopathy, and partial tears. A physician can often diagnose rotator cuff injuries in the office through an extensive case history, specific examination of the area, or imaging through ultrasounds/MRIs. Depending on the severity of the injury, they may recommend conservative treatments like non-steroidal anti-inflammatories (NSAIDs), rest, and ice for the first 1-2 weeks. 
However, if pain persists, the second line of treatment involves physical therapy, steroid injections, or PRP treatments. Tears unresponsive to conventional treatment for a prolonged period will require surgery.  Although rest, ice, heat, OTC medication, and stretching are the initial therapies, they don't heal the rotator cuff, leaving corticosteroid injections/surgery, which can be damaging. PRP Therapy for Rotator Cuff Tendinitis & Partial Tears is a cost-effective treatment that improves function, reduces pain, and minimizes re-injury incidents as it's injected into the damaged and inflamed areas of the rotator cuff. 
Dr. Dylan Krueger is a naturopathic medical doctor focusing on conventional and functional medicine with post-graduate training in regenerative medicine and orthopedics. Together with his team at Atlas Health Medical Group, they identify and treat underlying causes of pain with modern and outside-the-box solutions. Dr. Krueger's passion for non-surgical solutions, sports performance, regenerative medicine, exercise, nutrition, and bio-hacking equips him to create personalized treatment plans that fit patients' lives while reducing the need for opioids/pain medication. Visit their website to learn more. The clinic is at 1447 W Elliot Rd #103, Gilbert, AZ, 85233, US. 
Media Contact

Company Name
Atlas Health Medical Group
Contact Name
Dr Dylan Krueger, NMD
Address
1447 W Elliot Rd #103
City
Gilbert
State
AZ
Postal Code
85233
Country
United States
Website
https://www.atlashealthmedicalgroup.com/
About Post Author