AW Broadband Offers An Award-Winning Suite of Internet Services in Amarillo, TX
Amarillo, TX – The world is growing increasingly digital more and more each day. People are relying on dependable internet connections in order to work, entertain themselves, shop, and do so many other things that daily life requires. While there are a multitude of internet service providers for Amarillo residents to choose from, one company with quality services stands out among the rest: AW Broadband. 
AW Broadband has been providing quality internet service to the Amarillo area and beyond for over a decade. With their superior customer service, this company is an extremely reliable internet provider offering both residential and business plans. Using cutting-edge technologies that allow for lightning-fast speeds, customers of AW Broadband can enjoy uninterrupted video streaming, online gaming, internet surfing, and more. The company's unlimited data plans provide clients' a sense of comfort when using the internet so they don't have to worry about overage fees. Contracts are not required to sign up for internet service with AW Broadband, and clients can cancel at any time they need to without penalty. Fiber optic service is an exception to this rule. A 12-month commitment is necessary if you would like to receive this service from the company. For an additional charge, the wireless equipment, power supply, cable, and roof mount are included in residential packages. 
In addition to internet services, AW Broadband offers digital cable television. These services include more than just the regular channels available with an antenna such as access to local and premium channels. A DVR of up to 400 hours is available separately allowing customers to record their favorite programs and watch them at their convenience. The company also offers telephone and bundled packages that include internet, television, and telephone services. 
The Amarillo internet providers work with businesses to provide a variety of plans that are designed to meet their specific needs. The company's internet services provide businesses with the high speeds they need to stay competitive in today's market. Businesses can also take advantage of the company's VoIP services, which offer a variety of features, including caller ID, call waiting, voicemail, and more. Other internet solutions for businesses include automated backups, backup connections, cloud hosting, and colocation.
What sets AW Broadband apart from the competition? In addition to the lightning-fast speeds and reliable connections, the company provides incredible customer support. With a team of highly trained and experienced professionals, they are always available to help clients with any questions or concerns they may have. Easy payment options are also available, so customers can choose the plan that best fits their budget. 
AW Broadband is located at 203 SW 8th Ave STE 601, Amarillo, TX, 79101, US. To schedule a consultation, contact their friendly team at 806-412-0888. For more information regarding services offered, visit the company's website.
Media Contact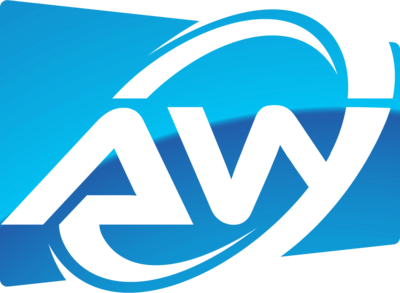 Company Name
AW Broadband
Contact Name
Matt Carpenter
Phone
806-412-0888
Address
203 SW 8th Ave STE 601
City
Amarillo
State
TX
Postal Code
79101
Country
United States
Website
https://awbroadband.net/
About Post Author