Berico – Providing Top-notch, Client-oriented Eden AC Repair Services
Eden, NC – For sustained optimal performance and energy efficiency, all HVAC systems require regular maintenance services from qualified technicians with verifiable service-quality track records. Many homeowners who aren't aware of this end up running inefficient HVAC systems and wind up paying excessive energy bills regularly and more in repair fees. Luckily for the residents of Eden in Rockingham County and the surrounding areas, a top-rated HVAC service company, Berico, is there to sort out such issues and provide other related services. The company's technicians have a reputation for always pulling exceeding their clients' service quality expectations. Their customer-oriented service is grounded on strong family values and work ethics that prioritize customer's comfort above everything else to ensure that each client gets value for every dollar that they spend. 
But Berico is much more than just a top-rated HVAC company in Eden, the company also delivers a full range of home heating fuels, including Propane, heating oils, kerosene and has a division for commercial fleet fueling and commercial motor oils and lubricants.  Berico actually began in 1924 as a coal delivery company.  And even though coal is no longer in use as a home heating fuel, the concept of keeping customers comfortable in their homes and businesses supplied with fuel continues on with the 4th generation of a Berry family member managing the company. 
While commenting on their experience with Berico's HVAC technicians, one loyal customer said, "Highly Recommend. 10 out of 10. I have been using Berico for two years now, and I can tell Berico does it right. From the front office to the technicians. Today, Ron, a technician, greeted me with a smile. He is always so happy and professional that it brightens my day. He is so detailed in his work that I never have to worry. He made my day today, and I sure do appreciate Berico and all that they do."
Berico's nearly a century of experience in the industry makes it uniquely qualified to effectively handle all residential HVAC services in and around Eden, Reidsville, all of Rockingham County, NC and beyond. The company's extensive experience has earned it a loyal customer base in the region, with many of its first-time clients becoming loyal after their first service appointment. As a full-service HVAC company, Berico provides a full spectrum of HVAC services, including new installations, upgrades, repairs, and preventative maintenance. Plus, Berico offers a wide selection of gas logs as a great alternative to the hassles of a wood-burning fireplace.  Berico also provides installation and maintenance of top brand generators to ensure comfort year round. Of all these services, the company is particularly famous for its unrivaled Eden AC repair services. Clients seeking this service can rely on the company's experts to get the job done right the first time, regardless of the scale or nature of air conditioner repairs needed. 
For service-quality consistency, Berico's technicians use a time-tested, fool-proof process guaranteed to yield reliable solutions instead of quick, short-lived fixes. They begin with a fact-finding home visit to determine each client's specific AC repair requirements. Thanks to their many years of hands-on experience and excellent training, nothing escapes their keen eyes whenever they perform an inspection. They use the best-quality, manufacturer-recommended replacement parts sourced only from trusted suppliers to guarantee durable and reliable solutions. To give clients confidence in their handiwork, they offer industry-leading service and product warranties. 
Aware of the urgency of most AC repair services, Berico's technicians provide emergency services throughout Eden, Reidsville and surrounding areas and. Locals can rest easy knowing that dependable HVAC service technicians are never more than a quick phone call away from them. Visit the company's website for more information regarding its services. 
Clients can contact a company representative at (336) 623-9741 for questions or to schedule an emergency appointment. Berico is located at 856 S. Van Buren Road, Eden, North Carolina, 27288, USA.
Media Contact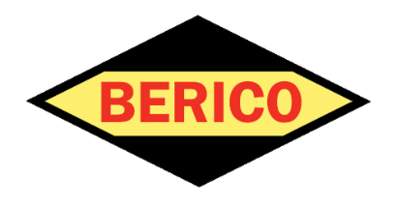 Company Name
Berico
Contact Name
Will Berry
Phone
(336) 623-9741
Address
856 S. Van Buren Road
City
Eden
State
North Carolina
Postal Code
27288
Country
United States
Website
https://www.berico.com/eden/
About Post Author