Best Hudson Valley Wine Tours Celebrates Another Successful Year of Designated Driving In The Hudson Valley
Ellenville, NY – Best Hudson Valley Wine Tours is the brainchild of two wine lovers/restaurateurs, Jamie and Marcus Guiliano, owners of Aroma Thyme Bistro. Since 2003, the duo has been supporting and procuring the best wines in the Hudson Valley, making them extremely familiar with the best selection for all preferences. Marcus and Jamie have used their extreme love for wines and hospitality to establish a well-curated wine tour business that now celebrates another successful year of designated driving in the Hudson Valley.
The wine tours, organized by Best Hudson Valley Wine Tours, has helped many wine lovers and tourists experience the very best selection of wineries, breweries, distilleries, and vineyards in the area. The company organizes a unique service, "Your Car, Our Driver," which provides the most affordable, flexible and safest way to tour the libations of the Hudson Valley using the customers own and/or rented vehicle. Hudson Valley Wine Tours has a team of vetted, highly professional designated drivers to take guests around as they experience the best libations in the area.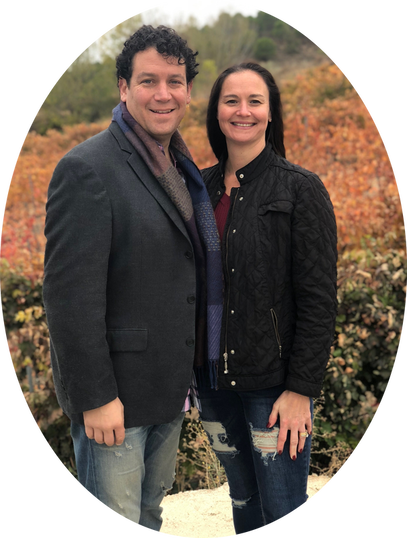 Marcus Guiliano, describes their business and how they've been able to help tourists and wine lovers have the best experience on a budget, said: "Whether it's a quick trip or an extended trip touring our local wineries, breweries & distillers, we have you covered. Our drivers have the ability to deliver you and your group to any of your destinations safely and timely. With our in-depth knowledge and many years of building relationships, we can send you to the very best wineries in the Valley. We can help you plan every step, from gourmet meals to a box lunch."
Having had a successful year putting together the best tours for wine lovers and tourists, Best Hudson Valley Wine Tours looks forward to an even more amazing year in the future. The wine tour curators and experts welcome interested people to inquire and sign up for their full-service boutique wine tours in Italy, covering areas like Apulia, Campagna, Tuscany, Sicily, Piedmont, Veneto, and other curated destinations.  They just added distillery and culinary tours in Oaxaca Mexico for Mezcal. 
Wine lovers can also contact us to get early bird access to the upcoming winery trips to Valle De Guadalupe in Mexico, scheduled for Oct 1-8th of 2023 and Apulia Italy November 4-12th 2023.  Those interested in wine tours within the country can also partake in the Santa Barbara VIP wine tour scheduled for August 2023.
Get an early seat into the world of carefully curated wineries, distilleries, and breweries from Best Hudson Valley Wine Tours. Contact Courtney via phone at (845) 272-2070 or visit them at Aroma Thyme Bistro 165 Canal Street, Ellenville, NY 12428 US. Visit their website for more information.
Media Contact

Company Name
Best Hudson Valley Wine Tours
Contact Name
Marcus Guiliano
Phone
(845) 272-2070
Address
87 Nevele Rd
City
Ellenville
State
NY
Postal Code
12428
Country
United States
Website
https://www.besthudsonvalleywinetours.com/
About Post Author