Bridgeway Senior Healthcare Voted "Best of the Best" Again in 2022 and for More Than 15 Consecutive Years
Bridgewater, Hillsborough, New Jersey – The Bridgeway Care & Rehabilitation Centers, Avalon Assisted Living Residences and Bridgeway Care at Home family of Bridgeway Senior Healthcare (BSH) companies were honored again this year in the "Best of the Best" Awards competition sponsored by MyCentralJersey.com. BSH has been voted "Best of the Best" for more than 15 years in various categories related to senior living and healthcare. 
This annual competition celebrates and recognizes the best that the community has to offer. The response for nominations was overwhelming. Only the top businesses in each category made it to the final voting stage. BSH companies won in several categories. "We are delighted that the recognition we've received reflects our commitment to care for people – our residents, patients and staff — like our own families," said Jessica Pelligrino Tsoukalas, Director of Business Development and Strategy at BSH.  
Bridgeway Care & Rehabilitation Centers were voted: 
Best Physical Therapy Clinic
Best Nursing Home
Avalon Assisted Living Residences were voted:
Best Assisted / Senior Living
Best Retirement / 55+ Community
Bridgeway Senior Healthcare was voted:
Top Employers / Best Boss: Don Pelligrino 
(shown at right)
Bridgeway Care at Home was voted:
Best Physical Therapist: Dr. Glorietta Tinson
"Having the support and confidence of our residents, patients, employees, and community is truly one of the highest compliments we could ever receive," said Don Pelligrino, CEO and Owner of BSH. "There's no better gift than having the opportunity to make a difference every day in the lives of our people."
What makes BSH the best place to live and work?
Their Continuum of Care, a coordinated system of services that helps seniors navigate changing healthcare needs no matter where they are in life
Award-winning, senior-focused, luxurious and comfortably appointed communities that set the
standard for improving the quality of life for seniors
A 2020, 2021 and 2022 Top 40 Workplace thanks to their passionate and unsurpassed staff
Therapy at Home services to make the transition from post-acute care easier
The experienced second and third generations of the Pelligrino and Rivera-Dugenio 
families personally involved every day to ensure world-class care for their patients and residents
Being family strong is what drives the BSH passion for continuing to advance and evolve as the needs of the community changes.
……………………
About Bridgeway Senior Healthcare
Established in 1981, Bridgeway Senior Healthcare is a family owned and operated company that is committed to providing a continuum of comprehensive healthcare services to patients and residents no matter where they are in life. Since quality measures have been reported, its communities have consistently achieved a CMS 5-Star rating for Quality of Care, and ongoing excellent ratings for staffing of licensed nurses and certified nurses aides. Bridgeway has received Newsweek's and U.S. News & World Report's Best Nursing Homes awards. In 2020, 2021 and 2022, it was recognized as one of the Top Workplaces in New Jersey. To learn more, visit www.BSHCare.com.
Media Contact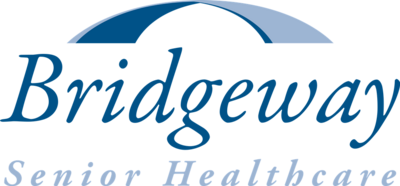 Company Name
Bridgeway Senior Healthcare
Contact Name
Jessica Pelligrino Tsoukalas
Phone
908-281-4624
Address
395 Amwell Rd
City
Hillsborough Township
State
New Jersey
Postal Code
08844
Country
United States
Website
http://www.bshcare.com/
About Post Author