Burzynski Elder Law Empowers Clients to Create a Plan for their Lives, Rights, Assets, and Future Generations
Burzynski Elder Law helps seniors and their families navigate long-term care requirements by creating personalized legal plans for the aging process, nursing home care, or guardianship.
Seniors need assistance dealing with creditors, probate law, estate tax, and long-term care planning. In today's world, the rising cost of care for seniors and the aged is part of a complex process requiring an elder law attorney's legal and moral support. Elder law is a diverse area of practice encompassing issues affecting nursing home residents, seniors in home/hospice care, or individuals considering moving into retirement homes. To offer legal advice, an attorney must understand estate planning, veteran benefits, pension/retirement plans, social security, Medicaid, elder abuse, guardianship, family matters, and prenup agreements. 
Since its inception in 1988, Burzynski Elder Law has advocated for seniors by helping them create and assess a life care plan. The law firm comprises a team of attorneys and staff passionate about taking reasonable steps to ensure clients receive seamless, unhindered, and accessible information for their needs. Life care planning promotes the quality of life, safety, good health, and well-being of elders and their families by addressing the challenges caused by disability or chronic illnesses. Clients can access various options for care and knowledgeable guidance from the compassionate advisors. 
The law firm identifies present/potential future needs, locates appropriate facilities, and ensures elders experience high-quality care. The approach relies less on crisis-oriented transactions and more on the creation/development of continuing family relationships. Every life care plan locates public/private long-term care sources, preserves family resources, resolves high care costs, and offers families peace of mind knowing their loved ones are safe. The services include care coordination, where a team member helps elders/their families identify care problems, coordinate with health/medical providers, provide education/support/advocacy, and offer specialist referrals. 
Burzynski Elder Law's life care planning has asset protection and Medicaid planning provisions where the attorneys keep clients/the public informed about Medicaid numbers. They analyze options for the preservation of assets when clients contemplate extended-term care. An attorney and client work together to compile, organize, and evaluate family information, legal documents, wealth, and income to maintain a standard of living while caring for a spouse in the nursing home. Additionally, a life care plan protects clients' rights in a nursing home if their health improves, they endanger the safety of others, they fail to make payments after reasonable notice, or the facility ceases to operate. 
At the heart of elder-centered law practice, life care planning mobilizes all aspects of an elder's care, whether financial decision-making, crisis intervention, health care, public benefits qualifications, care advocacy, and other services. The elder law attorneys draft a durable power of attorney, revocable living trust, an advance directive of healthcare, and pre-need guardian designation documents for incapacitated and incompetent elders. Check out their website to learn more about Burzynski Elder Law. 
The law firm's website has blog posts, explainer videos, and an ask-the-expert section where an attorney educates and empowers clients about death, life care planning, wills, and other facets of elder law. Schedule an appointment by calling (239) 434-8557. Burzynski Elder Law is located at 1124 Goodlette Rd N, Naples, FL, 34102, US. 
Media Contact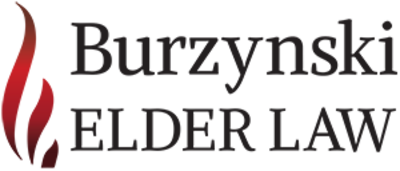 Company Name
Burzynski Elder Law
Contact Name
Jill Burzynski
Phone
(239) 434-8557
Address
1124 Goodlette Rd N
City
Naples
State
FL
Postal Code
34102
Country
United States
Website
https://burzynskilaw.com/
About Post Author