Canley Heights Dental Care Brings an Experienced and Compassionate Dentist Team That Offers Dental Services 7 Days a Week
Canley Heights, NSW – Canley Heights Dental Care, a leading dental clinic in the Canley Heights area, now offers dental services seven days a week. This move is part of the clinic's commitment to providing comprehensive and convenient dental care to its patients.
The team at Canley Heights Dental Care understands that dental emergencies and oral health issues can happen at any time, and they want to ensure that their patients have access to high-quality dental services whenever they need them. By extending their hours to include weekends, the clinic aims to make dental care more accessible and convenient for their patients.
"Our Canley Heights dentists are chosen for their experience, the compassion they show for their patients, and their dedication to families' lifelong dental health." Said the spokesperson for the clinic.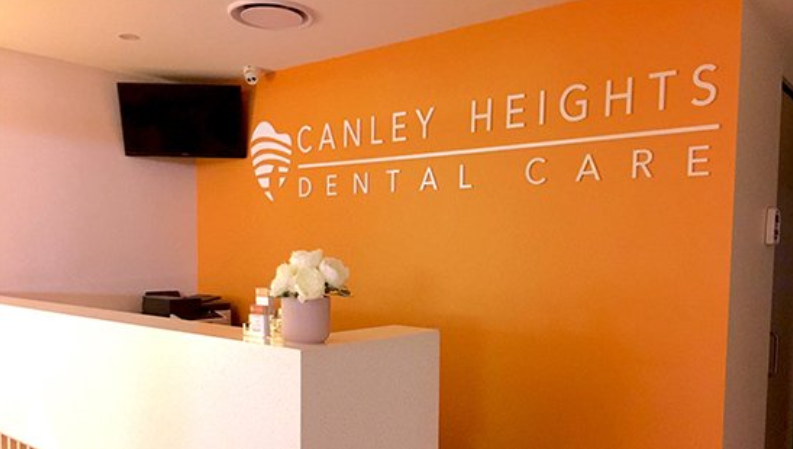 With this new schedule, patients can now book appointments on weekends, allowing them to receive the necessary dental care without disrupting their busy weekday schedules. The weekend hours are especially beneficial for those who may have difficulty taking time off work or school for dental appointments during the week.
The dental services offered by the Canley Heights dentist  include general dentistry, cosmetic dentistry, preventive dentistry, restorative dentistry, and emergency dental care. The clinic has also implemented strict safety protocols to ensure the health and safety of its staff and patients while providing and receiving dental care.
With a focus on providing quality dental care to patients, Canley Heights Dental Care has invested in state-of-the-art dental technology. These advanced tools provide more accurate diagnoses, more precise treatment planning, and improved patient comfort.
One of the key benefits of the new technology is the ability to create custom dental implants. This technology allows the dentist to create a precise replica of the patient's teeth, ensuring a perfect fit for their dental implant. This ensures a comfortable and natural-looking result, which is important for patients who may be self-conscious about their teeth. 
Canley Heights Dental Care invites everyone in the area to take advantage of their extended hours and schedule their next dental appointment on a day that works best for them. With the acceptance of all major credit cards patients can now easily pay for their dental treatments using their preferred payment method at the clinic.
Canley Heights Dental Care is a sister practice to the popular Cabramatta Dental Care practice. The practice has proudly taken care of Cabramatta families for the past 20 years and is elated to offer the same high standard of care and precise approach in Canley Heights. The team at Canley Heights is there to make each visit to the dentist as seamless and as stress-free as possible for all patients.
To book an appointment or learn more about their services, visit the clinic's website or call their office at (02) 9199 9678. Canley Heights Dental Care is located at 1/229 Canley Vale Rd, Canley Heights, NSW, 2166, AU.
Media Contact

Company Name
Canley Heights Dental Care
Contact Name
Dr Anna Cao
Phone
(02) 9199 9678
Address
1/229 Canley Vale Rd
City
Canley Heights
State
NSW
Postal Code
2166
Country
Australia
Website
https://canleyheightsdentalcare.com.au/
About Post Author