Capital CBD American Shaman, one of the Top-Rated CBD Shops in Austin, uses Proprietary Nanotechnology to Make Products 9X more Bioavailable
Austin, TX – Capital CBD American Shaman brings wellness to Austin and surrounding areas through ultra-concentrated terpene-rich CBD oil-derived products made from high-quality industrial hemp. With 100%organic, gluten-free, non-GMO hemp, and ultra-performance convergence chromatography testing specifications, the products don't contain insecticides, pesticides, or heavy metals that affect overall health. The store comprises a team of professionals passionate about creating a warm and welcoming space. They break down the stigma surrounding CBD with knowledge and skill emphasizing its benefits, dosages, and short/long-term effects. 
"A feeling of well-being is felt the moment you walk through the door. We are more than a CBD store. Our staff understands CBD and is backed by the best CBD oil producer. Not all CBD is equal, and we can tell you why." – Company Representative.
Capital CBD American Shaman supports organic farms that grow non-GMO crops and understands the sustainability of hemp. Once harvested, the team uses molecular distillation, an automated extraction method that purifies and separates compounds by running them through a column with heated and cooled zones. The extraction allows terpenes to remain intact, ensuring high-quality and soluble products. With their proprietary nanotechnology that shrinks CBD particle size, the products have the best absorption rate on the market. 
CBD effects result from its interaction with the endocannabinoid system to activate outside receptors and enzymes. The Capital CBD American Shaman products give clients a feeling of wellness and alertness, eliminating mild, severe, or chronic pain. When CBD interacts with the body, it maintains balance, increases dopamine levels, activates serotonin, and improves sleep. It could promote a healthy immune system and relieve common health issues. While the team doesn't make dosage recommendations, they advise clients to use between 5-50milligrams per day based on their metabolism, age, sensitivity to CBD, health issues, body weight, or intended goal.  
Capital CBD American Shaman carries Delta 8 hemp flower, Delta 9 edibles, HHC products, CBD cigarettes, Delta 8 vape and CBD vape products for clients who prefer smoking. The flower comes loose or pre-rolled in different strains such as pineapple express, bubba kush, or cherry strain. Whether a client prefers guilt-free tasty snacks or a sweet treat, the store has CBD gummy slices, sublingual tablets, kettle popcorn, cookies, hard candy, and gummies. The CBD water-soluble products focus on creating a better sleeping experience, energy, and alertness for clients without dry mouth, dizziness, or grogginess. 
CBD skincare products contain essential fatty acids to remove impurities from the skin and maintain a healthy glow. Capital CBD American Shaman is one of the cbd shops in Austin with body lotions, under-eye serums, lip balms, massage oils, face creams, roll-ons, bath bombs, sunscreens, and many more. Their skincare products contain less than 0.3% THC to produce no psychoactive effects, perfect for everyday use. Additionally, the store has CBD treats, tinctures, and water-soluble products for pets. 
To shop in-store, visit them at 8315 Burnet Rd Ste. C, Austin, TX, 78757, US. For any inquiries, call 5123861873 to speak to a representative. 
Media Contact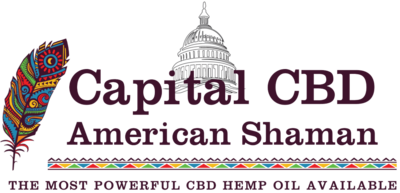 Company Name
Capital CBD American Shaman
Contact Name
Michael Sterling
Phone
512-386-1873
Address
8315 Burnet Rd STE C
City
Austin
State
TX
Postal Code
78757
Country
United States
Website
https://capitalamericanshaman.com
About Post Author