Care Crew DFW, a Home Health Care Provider, Announces the Launch of a Dementia Program in Denton, TX
Denton, TX – Care Crew Home Care is excited to announce the launch of a Dementia Program in Denton. The company is committed to providing specialized dementia care to patients. Each team member has undergone extensive training to assist regardless of the stage of Alzheimer's disease or Dementia patients are in. This includes aggression & agitation, wandering, depression, safety issues, and inappropriate behavior. They understand the sensitive nature of dementia and know how to approach a situation with empathy and understanding, creating an atmosphere that promotes safety and enhances the quality of life for every senior they serve.
The Dementia program by DFW home health Denton incorporates a multidisciplinary approach focusing on patient-centered, family-oriented care. The team works by maintaining familiar routines, engaging in memory care activities, and promoting safety and dignity at all times. They also work hand in hand with family members and healthcare providers to create personalized care plans that will adapt to the changing needs of their patients. Through these personalized care plans, they can create a comfortable and familiar environment, relieving loneliness and social isolation. These professionals will also provide evidence-based interventions to assist in managing behavioral challenges while offering support and resources to patients, caregivers, and families.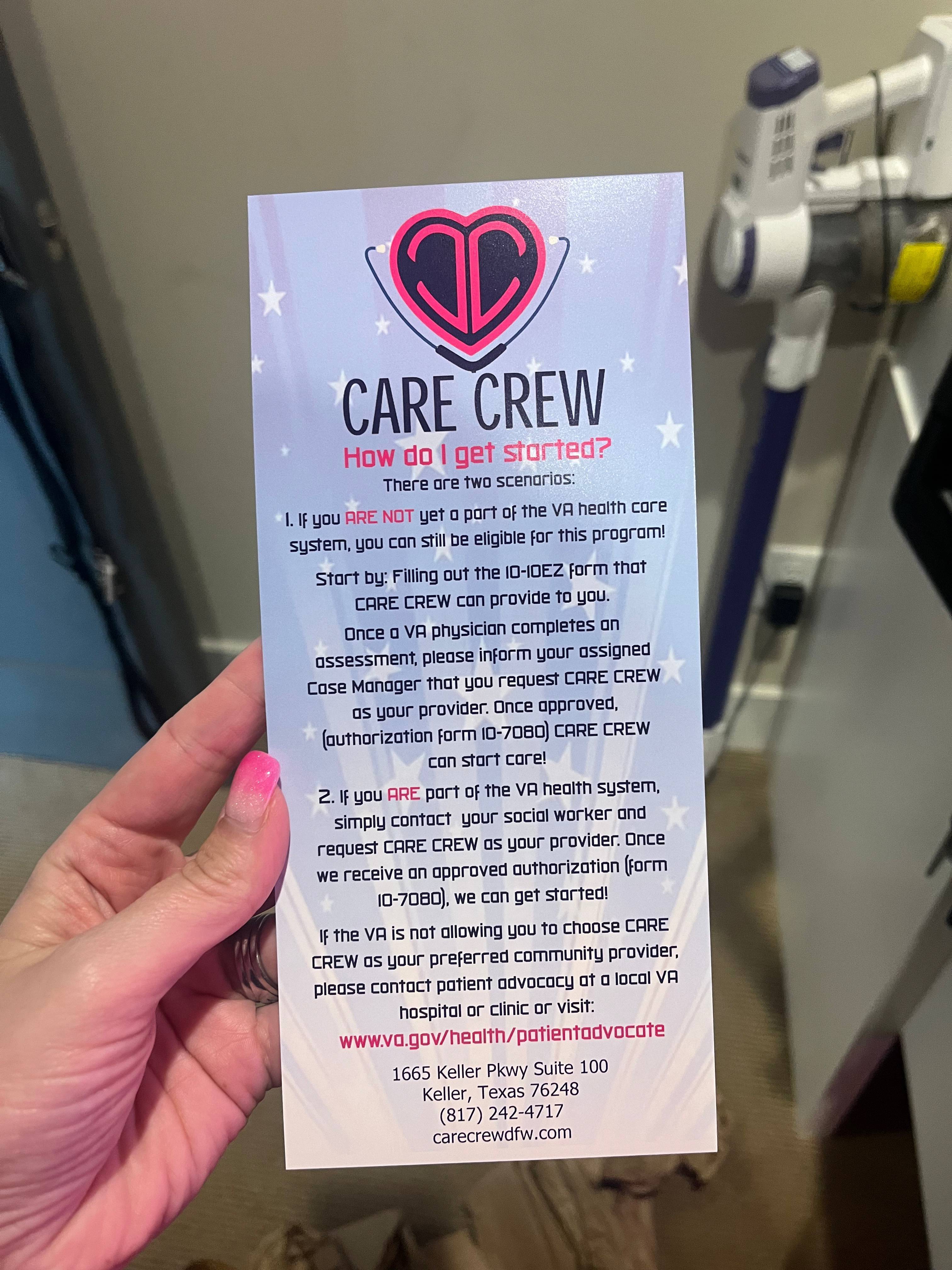 Home health care Denton places high importance on supporting veterans and is committed to ensuring they receive the benefits they deserve. And in light of Veterans Day Friday November 11th, this home health care service provider is proud to announce that it offers respite, homemaker, and aid & attendance services to veterans and their families across the country. With over 15 years of experience working in the healthcare industry, its team of experienced professionals is committed to ensuring that every veteran receives the highest quality of care possible while providing much-needed support to their families. 
Veterans who are not yet part of the VA healthcare system can still be eligible for the Aid & Attendance program. All they need to do is fill out the 10-10EZ form provided by Care Crew Home Care, have a VA physician complete an assessment, and inform their case manager that they've chosen Care Crew Home Care as their provider upon approval. Once approved via the authorization form 10-7080, Care Crew Home Care can start care.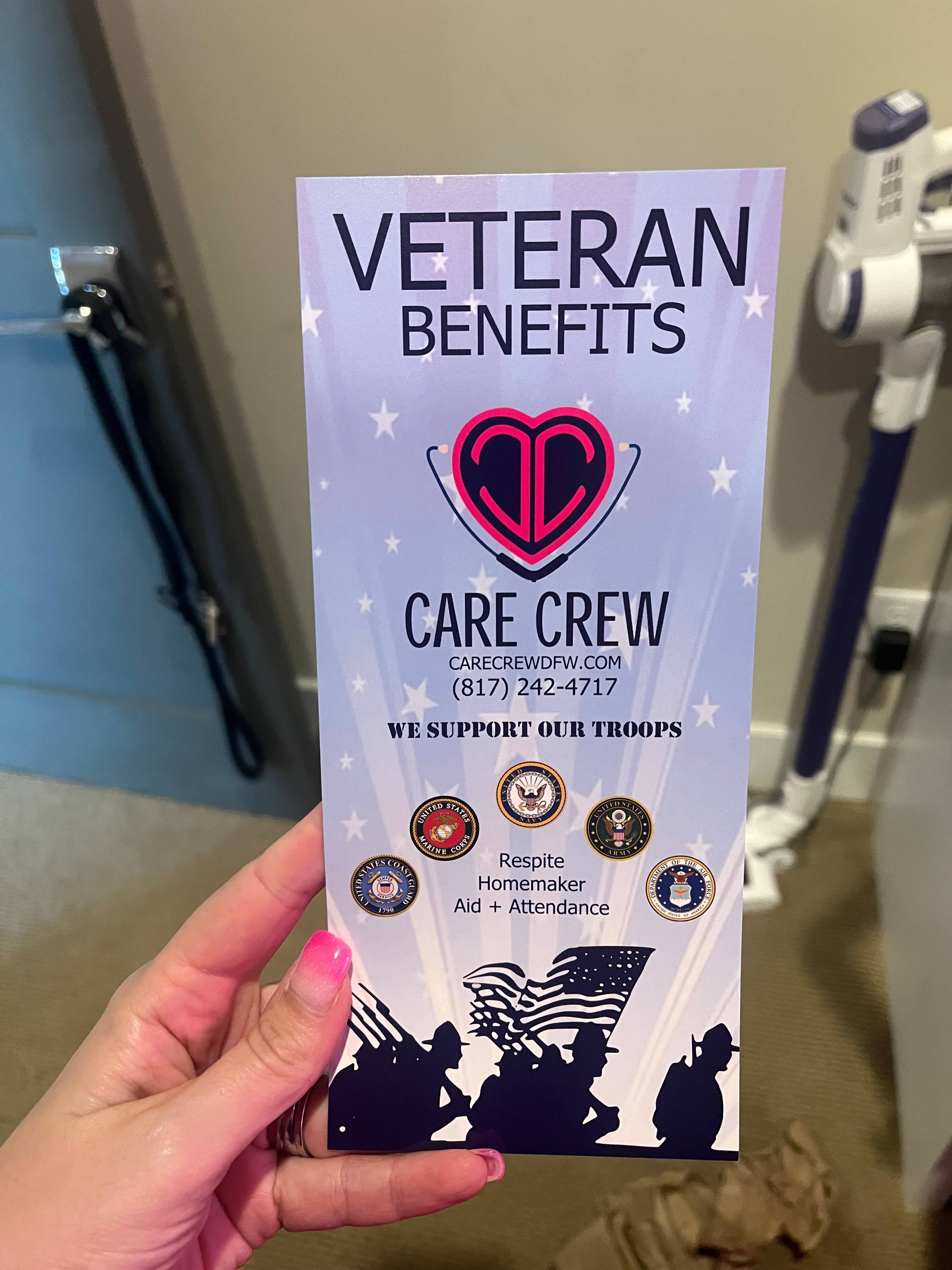 Existing VA healthcare system members also have the option to select Care Crew Home Care as their provider. All they need to do is contact their social worker and request Care Crew Home Care as their provider. Once the approval is received, Care Crew Home Care can start care. For those who the VA healthcare system is not allowing to choose Care Crew Home Care as their provider, they can contact patient advocacy at a local VA hospital or clinic for further assistance.
Regardless of VA healthcare system status, any veteran needing home health care services can count on Care Crew Home Care for assistance. The team is available to answer any questions about the program and how it can help veterans get started on their path to receiving the benefits they need and deserve. Contact Care Crew Home Care today to learn more about their services and how they can help veterans get the care they need.
Care Crew Home Care is located at 1665 Keller Parkway Ste 100, Keller, Texas, 76248, US. To schedule a free consultation, contact them at (817) 242-4717. For more information regarding the services offered, visit the company's website.
Media Contact

Company Name
Care Crew DFW
Contact Name
Ann Soliman
Phone
+1 817-242-4717
Address
1665 Keller Parkway Ste 100
City
Keller
State
TX
Postal Code
76248
Country
United States
Website
https://carecrewdfw.com/
About Post Author