Clean Remedies Opens a Retail Site in Avon to Stock CBD Products
Avon, OH – Located on Lear Industrial Pkwy, the new Clean Remedies retail site presents clients with the opportunity of exploring the Avon city attractions before/after purchasing CBD products. The store is minutes away from the Millers Nature Preserve, Crushers Stadium, Northgate Park, Pinspiration Avon, Schwartz Road Park, and Avon Isle Park. Individuals can indulge in their favorite foods in nearby restaurants and run errands conveniently, whether they need to visit a pharmacy, withdraw money from ATMs, or visit a local government office. 
The CBD storefront found here is open from Tuesday to Saturday and comprises a team of CBD enthusiasts passionate about supporting clients on their wellness journeys. They offer free one-on-one support for clients who want to talk about their CBD wellness goals, get the most out of their current CBD routine, or speak to someone about the benefits of CBD. 
The Clean Remedies organic CBD ingestible products are made from high-quality hemp grown in the US. Clients can enjoy full spectrum CBD, broad-spectrum CBD, and CBD isolates in various tasty ways. As the body digests the CBD, it passes through the blood to the endocannabinoid system, where the neurotransmitters and receptors enhance relaxation, pain relief, sleep, or brain activity. The store carries tinctures containing CBD oils in a convenient dropper bottle for calculated servings, CBD isolates powder for drinks, and CBD daily fiber for food additions. The gummies come in different sweet and sour flavors, perfect for clients desiring a more discreet way of consuming their CBD.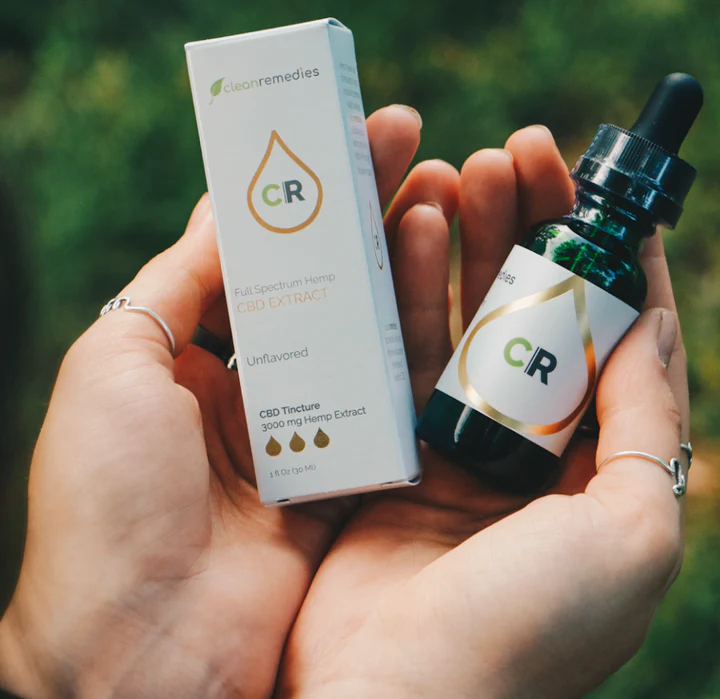 The Clean Remedies Delta 9 products include Delta 8 and Delta 9 for clients to want to regulate their well-being and start living a clean natural life. The retail site stocks Delta 8 and Delta 9 tinctures, gummies, pixie dust, chocolate, fruit tarts, and drink mixes. Their team designs CBD topicals using USDA-certified organic hemp extracts in all the products. The store carries CBD pain creams, muscle gels, anti-aging creams, body massage oils, face oils, and bath salts that reduce itchiness, minimize acne scarring, and improve other skin conditions. 
CBD oil for pets contains organic safflower oil, certified hemp extracts, and other pet-friendly ingredients. The oil is known for calming/soothing, pain relief, regulating nausea/vomiting in pets, slowing the frequency of seizures, reducing pet skin irritations, and improving pet anxiety symptoms. Alongside CBD products, the Clean Remedies retail site has non-hemp supplements intended to improve cognitive function. 
Past clients report increased productivity, mental clarity, memory retention, focus, and verbal fluidity. The oil has caffeine, pharmaceutical nicotine, cane alcohol, and organic peppermint extracts. Meredith Farrow, the founder, started the company to formulate natural and reliable products, eliminating the need for traditional approaches to treatments that are costly and addictive. 
"I have always had a deep desire to help others improve the quality of their lives. Hemp extract products have given me that chance to make a difference and help change lives for the better." – Meredith Farrow.
To learn more about CBD, call 216-777-3133 or visit them at 1431 Lear Industrial Pkwy, Avon, OH, 44011, US. Check out their website to shop conveniently. 
Media Contact

Company Name
Clean Remedies
Contact Name
Meredith Farrow
Phone
216-777-3133
Address
1431 Lear Industrial Pkwy
City
Avon
State
OH
Postal Code
44011
Country
United States
Website
https://cleanremedies.com/
About Post Author