Complete Ketamine Solutions Of Atlanta Explains How Ketamine Therapy Works
Atlanta, GA – Approximately 20.4% of adults in the United States suffer from chronic pain. Unfortunately, many of these individuals also have the coexisting condition of treatment-resistant depression. Until recently, there were very few options for those who did not respond to traditional and alternative therapies. Enter ketamine. People in Atlanta can now use ketamine for depression, pain management, and more. Complete Ketamine Solutions of Atlanta offers insight into how the drug works.
According to Complete Ketamine Solutions of Atlanta, ketamine therapy, which might also be referred to as ketamine infusion therapy or ketamine treatment, works by targeting certain parts of the brain that stimulate cellular regeneration. It's believed that by helping the body rebuild deteriorated parts of the brain, a person can more effectively recover from depression, pain, and trauma, which all have a physical effect.
Ketamine was once used as a battlefield anesthetic and a party drug. First discovered back in 1962, this PCP derivative is a dissociative anesthetic that may cause hallucinations, delirium, and psychosis when abused. However, ketamine for depression and pain management is different. A ketamine infusion at the Atlanta clinic is administered by a professional and experienced clinician in a safe, secure, and caring environment. It's given at a much lower dose.
Ketamine is useful for pain management, and Complete Ketamine Solutions of Atlanta says that ketamine therapy can help with complex pain syndrome, neck and back pain, cancer-related pain, fibromyalgia, neuropathic pain, and even traumatic spinal injuries. For those in which ketamine therapy works, relief lasts much longer than traditional treatment options, and a series of ketamine infusions may reduce or eliminate pain for several months.
Complete Ketamine Solutions of Atlanta explains that ketamine works almost instantly and has lingering effects for those with both pain and mental health concerns. As previously mentioned, ketamine infusions are given as a much lower dosage than when used in a surgical (or unregulated) setting. The infusion process is usually considered a pleasant experience that may leave the patient with feelings of floating outside of their body, a whole-body tingling sensation, and a healthy detachment from reality. Those receiving ketamine infusion therapy typically do not fall asleep, but they will most likely feel extremely relaxed and want to cozy up and close their eyes.
Ketamine infusion therapy is not for everyone. Complete Ketamine Solutions says that potential patients should speak with their primary physician to ensure they are healthy enough for ketamine injections. However, those needing ketamine for depression, PTSD, obsessive-compulsive disorder, anxiety, or substance use disorder may find ketamine one of the only treatments that work.
Complete Ketamine Solutions of Atlanta says that ketamine is fast-acting, making it a more viable option for those with severe depression since taking medications requires weeks to months to build up before the patient experiences any relief whatsoever. Many patients say they experience a mood improvement after the first session, with lingering effects for several months.
Ultimately, ketamine should not be used by those who are pregnant, nursing, or have certain health conditions. However, it is a literal lifesaver for some, especially those with treatment-resistant depression or long-term trauma who have not responded to antidepressants or counseling. When administered by the medical staff at Complete Ketamine Solutions of Atlanta, ketamine therapy is a safe, effective, and affordable solution that helps many patients break out of negative feelings so they can enjoy life to the fullest.
Complete Ketamine Solutions is located just outside the Atlanta-Metro area in Smyrna, Georgia. With convenient office hours and professional and caring staff, the ketamine clinic is one of the most popular of its kind in the Atlanta area.
Media Contact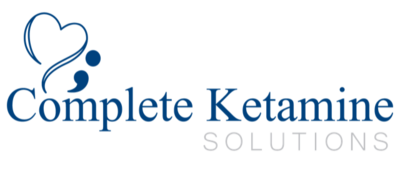 Company Name
Complete Ketamine Solutions of Atlanta
Contact Name
Clint Fletcher
Phone
(678) 247-1131
Address
3616 Highlands Pkwy SE
City
Smyrna
State
GA
Postal Code
30082
Country
United States
Website
https://www.completeketaminesolutions.com/ketamine-infusion-therapy-atlanta/
About Post Author