Confetti Event Rental Ups the Ante with its Bounce House Rental Services in Youngstown, OH
New Springfield, OH – Many people remain blissfully ignorant to the demanding, not-so-pleasant activities that typically go into facilitating successful events, formal or otherwise. Often, the only time such individuals bother to inquire about such facilitative activities is when something goes wrong. As expected, different occasions have different yardsticks to gauge their successes or lack thereof. For instance, parties involving children need to be fun-filled at the very least, while official events need to exude a particular air of formality. As a result, the best way to avoid embarrassing situations is by hiring the right people for specific functions – decisions best based on verifiable track records and experience. Appreciative of this fact, many residents of Youngstown, OH, trust only Confetti Event Rental for all their event organization requirements. 
With more than a decade's worth of hands-on industry experience, few party rental companies can match up with Confetti Event Rental regarding product portfolio or service quality. The company's bounce house rental Youngstown services always turn out to be as good as advertised, occasionally stealing the limelight from the parties' main events. Keen to meet each customer's unique party requirements, Confetti Event Rental boasts an impressive assortment of bounce houses, water slides, and obstacle courses suitable for all types of parties. Going by many first-hand accounts, the company's popular bounce house options, Disney fairies bounce, Castle Bounce 13'x13', zombie bounce, birthday bounce, Dalmatian dog bounce, and the mega bounce, never cease to amaze. 
Without the proper help mechanisms in place, party hosting can quickly dampen the mood for customers and their guests alike, as it is often tedious and time-consuming. Luckily, the employees from Confetti Event Rental do all the heavy lifting, leaving only one item on their customers' agendas – enjoyment. They have intentionally simplified their service booking process, which can be done with a short phone call or by completing a short form on their website. Upon receiving a service request, the company's technicians set about preparing and planning everything to the minute to avoid last-minute emergencies. Party hosts will be happy to know that the company doesn't charge for assistance with installing and dismantling its gear. 
"Not only are our rentals affordable, but they are also delivered on time and installed by experts. That's why regardless of the type or size of your party, indoor or outdoor, you can be assured that our team will make sure that it is fun and memorable," reads a website quote explaining why clients can never go wrong with their services. "Furthermore, we make it a point to ensure that all bounce house rentals are delivered on time, often several hours before the party. Our team will also set up the bounce houses and remove them from your property after the party. That way, you don't have anything to worry about."
While advance notice is preferred to avoid mix-ups, Confetti Event Rental allows short-notice orders at no additional costs to party hosts. Visit their website for more information about their services. Potential customers can direct any questions to one of their representatives at (330) 846-4386. The company is located at 13455 Beaver Springfield Rd, New Springfield, OH, 44443, USA.
Media Contact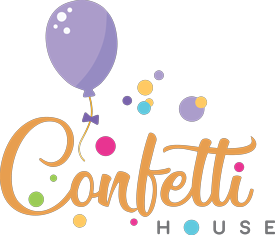 Company Name
Confetti Event Rental
Contact Name
Melissa Pallard
Phone
(330) 846-4386
Address
13455 Beaver Springfield Rd
City
New Springfield
State
OH
Postal Code
44443
Country
United States
Website
https://www.confettieventrental.com/
About Post Author