ContractorsIn Roofing & Waterproofing is a Premier Roofing Contractor Offering First Rate Services in the Bronx, NY
Bronx, NY – ContractorsIn Roofing & Waterproofing is a reputed full-service roofing specialist offering first-rate roofing services in New York City. The roofing contractor offers over 2 decades of professional roofing services and is reputed for quality, expertise, and efficient roofing services provided by certified roofers.
ContractorsIn Roofing & Waterproofing handles various types of roofs, including hot and cold roofing, metal roofing, asphalt shingles, tile roofing, flat roofing, and EPDM roofing. They provide a variety of services, including new roof installation services, roof repair and roof replacement, waterproofing, siding installation, roof maintenance, and inspection.  The company offers around-the-clock emergency services and free estimates. 
The company provides professional consultations to clients according to the various services they need. The team understands that roofing issues should not be taken lightly. So, whether it is re-roofing, repairs, inspections, or maintenance, they provide services that meet industry standards.
The Bronx roof inspection expert also stays updated on the latest roofing trends, materials, and designs, ensuring clients get what they are looking for regardless of their preferences and budget. This has earned the company a reputation for exceptional workmanship and excellent customer service, leading to growth in leaps and bounds. Most of their clients are return customers, and they also receive many referrals from satisfied clients.
ContractorsIn Roofing & Waterproofing is fully licensed and insured, and this guarantees clients that they are working with experts and are covered in case of an occurrence or an accident. The Bronx roofer also works with leading manufacturers to ensure they only use genuine parts and accessories which last long.  
The company spokesperson had this to say about their services, "As a client, you need to choose a reliable roofing contractor for your project. Find out whether they are licensed, insured, certified, and established in the specific industry. Get more information and referrals from locals and people you trust, and also check online reviews. We have invested in the best roofers and materials to ensure our clients get the best roofing services. Quality and customer service are our biggest priorities."
ContractorsIn Roofing & Waterproofing has been providing expert residential and commercial roofing services in New York City since 2000. The roof repair company shares roofing tips on its website to help clients gain more information on the services to inform their decision-making.
To schedule a free estimate, request an online consultation, and make other inquiries, clients can call the company at (917) 224-3828. They can also visit their website to sample some of the roofing projects and for more information on their services. ContractorsIn Roofing & Waterproofing is located at 3114 Wissman Ave, Bronx, New York, 10465.
Media Contact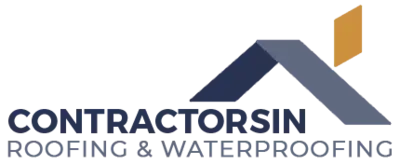 Company Name
ContractorsIn Roofing & Waterproofing
Contact Name
Tony
Phone
(917) 224-3828
Address
3114 Wissman Ave
City
Bronx
State
New York
Postal Code
10465
Country
United States
Website
https://www.roofcontractorsin.com/
About Post Author