Crispy Cones, a Rexburg -Based Ice Cream Shop, Scoops Up Customers' Excitement with New Weekly Flavors
Rexburg, ID: Crispy Cones, a famous ice cream brand known for its unique ice-cream-filled cones, has introduced new weekly flavors. In addition to the ice cream Rexburg shop ensuring there is something for everyone, the expansion of its menu is meant to give each ice cream lover a unique and different experience every time they visit the outlet. Customers can enjoy permanent staple flavors like chocolate and vanilla and weekly soft-serve flavors. 
They also offer specialty cone flavors. Depending on the month, customers can enjoy a range of options, from Caramel Creme to Oreo. Regardless, the cones are all made using fresh dough grilled rotisserie-style and later covered with either cinnamon and sugar or the monthly specialty coating. As a result, the final cones are delicious and consistent in taste. 
Customers can also choose from a variety of spreads based on their preferences. Options available at Crispy Cones are cookie butter, Nutella, and peanut butter. For toppings, there are varieties such as almonds, Oreos, Kit Kat, pretzels, and cookie dough, among others. The sauces are of different types to give each customer a memorable experience, such as Nutella, raspberry, caramel, and cookie butter. Visit the site thecrispycones.com/ for more options. 
"Holy cones, Batman! Crispy Cones are SO GOOD," said a customer. "This last time I went I got pralines and cream with biscoff and caramel. I'm still dreaming about it. It's been a week. And to have them open all year now is a dream! I love the decor. Modern, clean, with some really sweet homages to the original tent and to the Czech roots of this delightful place."
Crispy Cones also has a rich history. The first thought of starting the ice cream shop started when Jeremy Carlson, the founder, was on a two-year church mission to the Czech Republic. He discovered the Czech ice cream pastry, and since then, he has always been experimenting and developing new ideas. Besides tirelessly perfecting the recipe and using freshly sourced ingredients, Carlson and his team are dedicated to giving customers a high-quality and delicious treat every time. 
To stay in the know about specialty flavors, cones, and more, customers can contact the ice cream shop at (208) 907-6269. Crispy Cones is located at 163 West Main Street, Suite 102, Rexburg, ID, 83440, US. Visit the website to see more delicious options. 
Media Contact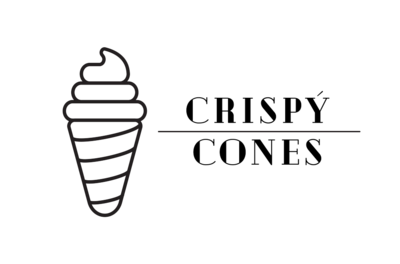 Company Name
Crispy Cones
Contact Name
Jeremy Carlson
Phone
(208) 360-9970
Address
163 West Main Street, Suite 102
City
Rexburg
State
ID
Postal Code
83440
Country
United States
Website
https://www.czechcrispycones.com/
About Post Author