Cy-Fair Music and Arts: Personalized Lessons for All Levels
Cy-Fair Music and Arts provides personalized music and art instruction for students aged four and up. They offer private and group classes both online and in-person, designed to meet students' individual needs and goals. The curriculum covers piano, guitar, drum, viola, violin, cello, vocals, drawing, painting, and cartooning. No prior experience is necessary to join, and flexible enrollment options are available with no long-term commitments, as they have simplified their discontinuation process and eliminated semester minimum and yearly commitments.
The academy is equipped with top-notch instruments from reputable brands like Yamaha and Kawai, ensuring the best possible educational experience.
Cy-Fair Music and Arts has provided unique opportunities for its students through a partnership with the Texas Music Teachers Association. Their students are eligible to become student members of TMTA and participate in extracurricular events like festivals, TMTA state conventions, contests, master classes, and more. 
The academy is a state-of-the-art, 5700 sq ft, freestanding performing arts building. They have a recital hall with parent-friendly waiting rooms, many parking spaces, padded chairs, free WiFi, books, and magazines. They occasionally host free recitals and art shows that show parents their children's progress. They do not charge for recital participation or admission fees to improve accessibility.
Cy-Fair Music and Arts has over 30 years of experience providing music and art lessons. The instructors have university degrees or equivalent professional experience, and the teachers are fully vetted. The school has observation windows in classrooms to boost safety and has installed audio and video monitoring that is only accessible to the office staff.
A quote from the school website stated this about their services,
"If you are looking for a safe, reputable, and trustworthy afterschool program to introduce your children to the musical and visual arts, you will feel right at home with us. We have not only perfected the craft of teaching the arts to students of all ages but become deeply rooted in the fabric of the Houston community. Whether you are a beginner or have advanced skills already, our professional faculty will help you reach your goals and fulfill your dreams." 
In addition to music and art lessons, Cy-Fair Music and Arts also offers a new musical theatre program, as well as various summer programs. Summer Camps are designed for kids of different ages, some with training on specific instruments. The school offers substantial discounts to parents who book the summer camp programs in February. 
For consultation and booking, contact the team by calling (281) 855-8855. Interact with Cy-Fair Music and Arts by visiting their Instagram page or website for more information on their private and group music and art lessons for students aged four and above. Cy Fair Music and Arts is located at 7103 Glen Chase Ct., Houston, TX, 77095, US.
Media Contact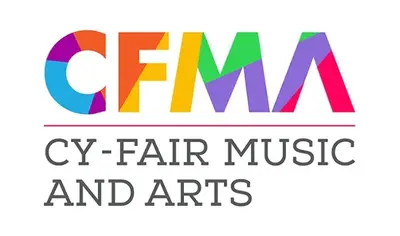 Company Name
Cy Fair Music and Arts
Contact Name
Antonius Bittmann
Phone
(281) 855-8855
Address
7103 Glen Chase Ct.
City
Houston
State
Texas
Postal Code
77095
Country
United States
Website
https://www.cyfairmusicandarts.com/
About Post Author