CY Fair Music & Arts Offers Professional Music and Instrument Lessons to Clients of Diverse Age Groups
Cy Fair Music & Arts provides professional lessons to teach music, vocals, and instruments to students of different ages. The music school has personalized private lessons that offer one-on-one support to students, focusing on their unique needs. They also offer group lessons that promote sharing of ideas and experiences with other learners. Each student enjoys a unique lesson plan that is tailored to their learning preferences and goals. The lessons are offered in-person or fully online with no long-term contracts. 
The music school has a wide portfolio of lessons, which include vocal training, adult music lessons, and training in instruments like piano, cello, guitar, drum, violin, cello, and more. Families can schedule multiple lessons at the same time all under one roof to save time. The school does not require semester minimum or yearly commitments. Their desire is to inspire students and if they need to stop lessons, they simply fill out a withdrawal form that will allow them to conclude by the end of that month.
Cy Fair Music and Arts provides up to 4 individual makeup lessons in a month for clients who cannot make it to a lesson. They also allow students to cancel up to 10 minutes before class time. Classes are offered on an ongoing basis all year round making it possible for students to join without waiting for the next 'semester' to start. Students participate in free recitals and art shows with piano students eligible for festivals, ensemble, theory exams, master classes, competitions, and more. They regularly update students' lesson plans to monitor progress and include more advanced lessons as they keep learning.
Cy Fair Music and Arts has over 30 teachers who are carefully vetted and background checked. Some of their teachers are members of the Music Teachers National Association, Texas Music Teachers Association, and NW Houston Music Teachers Association. Their office staff is available 6 days a week to offer professional customer service. 
The music school representative had this to say about their services. 
"We offer private music lessons for students of all ages, whether they are beginners, intermediate level, or advanced on their instruments. We have several music teachers, all with either university music degrees or equivalent professional performance experience. Our music teachers are dedicated to learning about your personal musical goals and helping you to achieve them. In addition to their teaching credentials, our teachers have warm personalities, and are extremely friendly and dedicated to teaching.No matter what your goals are, we want to help you reach them."
Cy Fair Music and Arts is located at 7103 Glen Chase Ct., Houston, TX, 77095, US. For consultation and booking, contact their staff by calling (281) 855-8855. Visit the company website to learn more about Cy Fair Music & Arts and their professional music and instrument lessons for clients of diverse age groups. 
Media Contact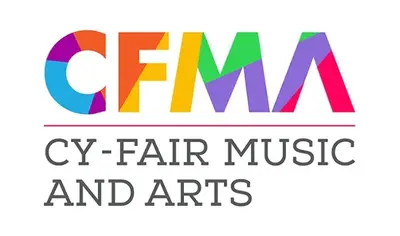 Company Name
Cy Fair Music & Arts
Contact Name
Antonius Bittmann
Phone
(281) 855-8855
Address
7103 Glen Chase Ct.
City
Houston
State
Texas
Postal Code
77095
Country
United States
Website
https://www.cyfairmusicandarts.com/
About Post Author