Dangers Of DIY Roof Repair
Franklin, TN – If a homeowner has noticed a missing or damaged shingle, they may be ready to grab the ladder, climb up on the roof, and DIY repairs. Unfortunately, roofing repair is not always as simple as it seems. For most people, the safest roofing repair option is to contact a residential roofing company with the equipment, materials, and tools to get the job done and do so safely.
Summer storms mean high winds, hail, and other forces of nature that can easily damage one's roof. And, even if all of your roof maintenance tasks have been taken care of, one strong storm is all it takes to put a home at risk. But, should homeowners replace a missing shingle, or is this always a job for the experts?
According to Middle Tennessee's QE Roofing, that depends. Experts from the residential roofing company note that a single missing shingle may be fairly simple to replace for the homeowner. However, they may need specialty tools to get the job done. Further, if the homeowner has multiple broken or missing pieces of roofing, they are going to have to have a way to dispose of bulk construction material.
In addition to not having the right tools or disposal method, if a homeowner's roof is a high pitch, they also face the added danger of a potential fall. A roofing repair company will have specialty harnesses and other equipment to keep technicians safe when working in high places.
Many people contact QE Roofing to ask about roof replacement. Roof replacement might be a smarter choice than repair if the roof has been in place for more than ten years. Most roofing contractors will tell homeowners that the older the roof gets, the more likely one small issue will quickly turn into many others. Before long, homeowners may have more than just a few missing shingles that need replacing.
How Can Hail Cause Damage To A Roof
According to techs at QE Roofing, storm damage often comes in the form of contact marks left by large pieces of hail. Hail is produced when wind high in the atmosphere pushes water up into a freezing layer. Eventually, these ice nuggets get so heavy that they fall to the ground in the form of a hailstone. Hail impact marks can affect asphalt shingles, metal vents, air-conditioning units, and other exposed surfaces. Similarly, wind can get underneath a shingle and pull it off of the underlayment.
The Roof Replacement Process
The decision to repair or replace the roof depends on the homeowner's needs and budget. At QE Roofing, all repairs or replacement requests follow a six-step process.  First, an inspector will come to the home to evaluate the damage. If damage is found, they will produce a digital video, which will be shared with the homeowner. Step two involves meeting with the homeowner's insurance company to file an insurance claim. During the third step, the homeowner will select their preferred roofing materials, color, and other details. At step four, work begins. The homeowner's personal representative will ensure that all materials are delivered 24 to 48 hours before the project start date. Step five is the installation process, and it can last from one to several days. The sixth and final step is the inspection. The homeowner's production manager will make a final walk-through, payment will be rendered, and the warranty delivered.
If homeowners live in the Nashville, Franklin, Brentwood, Nolensville, Smyrna, Columbia, or Murfreesboro area and need a new roof, QE Roofing's residential and commercial roofing experts can help. Give them a call to see why they've been voted the best roofing company in Tennessee.
Based in Franklin, TN, QE Roofing is one of the premier roofing companies throughout Middle TN, including Nashville, Franklin, Brentwood, Nolensville, Murfreesboro, Smyrna, Columbia, and Spring Hill.
Media Contact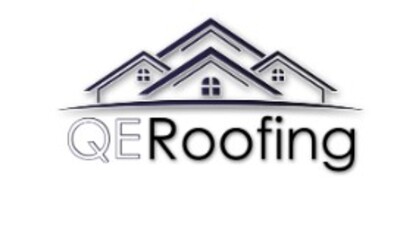 Company Name
QE Roofing
Contact Name
Austin Cowell
Phone
615-505-7663
Address
725 Cool Springs Blvd
City
Franklin
State
TN
Postal Code
37067
Country
United States
Website
https://www.qeroofing.com/
About Post Author