Delivering Superior Services: BA Roofing's Experienced Professionals Guarantee Client Satisfaction
BA Roofing offers clients access to a one-stop shop of experienced building professionals. The company works with roofers, siders, carpenters, and metal artisans, thus ensuring customer satisfaction.
When it comes to roofing projects, finding a reliable contractor is crucial. Clients want to ensure that their projects are in good hands and they can trust the professionals to deliver high-quality results. That's why BA Roofing, a team of roofing experts, is the ideal choice for clients seeking top-notch services. The team's expertise spans across various areas, including roofing, siding, gutters and windows services, deck staining, and storm damage repair. BA Roofing's professionals are highly trained and certified, with a proven track record of being honest and dependable, providing clients with peace of mind that their building needs are in capable hands.
In addition to their exceptional workmanship, BA Roofing provides clients with a complimentary estimate, empowering them to make informed decisions that align with their budget. Boasting a five-star rating on Google and an A+ rating with the Better Business Bureau (BBB), BA Roofing has earned the trust of numerous clients seeking reliable roofing services.
"The exterior protection of a house depends on well-maintained roofs, sidings and gutters," said the company representative. "These systems help protect homes from water damage due to storms, snow, hail and other weather-related elements."
There are telltale signs of roof damage that every homeowner should look out for. These signs include missing shingles, leaks, and cracked tiles. In the event of such damage, BA Roofing offers comprehensive residential roofing services that encompass everything from complete roof replacement to patchwork repairs. Whether a client requires minor repairs or an entire roof replacement, BA Roofing has the expertise and resources to deliver unparalleled results. With a team of experienced professionals at the helm, clients can expect top-quality service and exceptional customer care.
Commercial property owners have diverse roofing needs that depend on the nature of their business. Shopping malls, office buildings, and apartment complexes are just a few examples. To address these needs, BA Roofing offers customized and high-quality roofing services to each client. The company utilizes only premium roofing materials to guarantee maximum client satisfaction. Whether a client has a flat, pitched, low-sloped, or any other type of commercial roofing system, BA Roofing possesses the necessary expertise and experience to handle the job.
The gutter system is an essential part of a home's exterior protection system. By effectively channeling water away from foundations, gutters play a crucial role in safeguarding the house against water damage. BA Roofing provides a comprehensive range of gutter services that include replacement, repair, installation, and cleaning. The company's team of seasoned professionals only employs the latest gutter materials to ensure optimum quality and longevity. For example, they utilize top-of-the-line gutter hangers that enhance durability and performance.
Windows can significantly enhance the ambiance of any home or business by providing natural light and ventilation, while creating a sense of space. Regardless of the style, shape, or size, every property can benefit from them. At BA Roofing, their professionals have the expertise to install a comprehensive range of window types, such as single-hung and double-hung, casement, awning, hopper, and many more. Additionally, they offer various materials, including vinyl, aluminum, and wood, to meet their clients' preferences and requirements.
BA Roofing is located at 2042 Wooddale Drive #250-5002, Woodbury, MN, 55125, US. Prospective clients can contact the roofing company at 651-639-7663 or visit their website to get to know more about BA Roofing.
Media Contact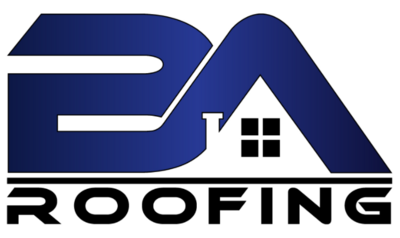 Company Name
BA Roofing
Contact Name
Blake Anders
Phone
651-639-7663
Address
2042 Wooddale Drive #250-5002
City
Woodbury
State
MN
Postal Code
55125
Country
United States
Website
https://www.baroofers.com/
About Post Author