Eagle Moon Hemp Joins The Roswell NM & The Bryan Chamber of Commerce
Deming, NM – Eagle Moon Hemp, a leading manufacturer of CBD products in New Mexico, has announced it has joined The Roswell NM and The Bryan Chamber of Commerce. The company's membership in these organizations further lends credibility to its products while ensuring that they meet the highest quality standards set by both associations.
Announcing their membership, the CBD Supplier In The Roswell NM Chamber Of Commerce noted that they would continue to work hard to meet the needs of clients, whether they need CBD products as wholesalers or retailers. They also commit to providing the highest quality raw material products to businesses that leverage their high-quality standards.
Speaking on the quality of their products, the company's spokesperson said: "For our raw CBD products, we have distillate which typically contains about 80% CBD and comes in two varieties. Full-spectrum contains less than 0.3% THC, and we offer a T-Free Distillate that contains no-detectable amounts of THC via third-party testing. The distillate is put through a secondary process called crystallization that turns it into what is known as Isolate and is 99% CBD with 0.0% THC. Finally, the other raw CBD product we offer is a smokable CBD flower which is available in a variety of strains. Hulk, Sour Space Candy and Cherry are just a few of the strains we carry."
Now a Bryant Chamber of Commerce CBD Company, Eagle Moon Hemp will continue to roll out the best products to its customers. Wholesale customers and CBD product retailers are welcome to browse their inventory for an extensive list of products carried, including CBD distillates that promise 99.5% purity; CBD isolates, CBD hemp flowers available in different strains, including Cherry Wine, Cherry Blossom, etc.; CBD Pre-Rolls, CBD Bath Bombs, CBD lotions and salves, CBD Muscle Rub, CBD Anti-Aging Skin Cream, and more.
Customers can rest assured that all the hemp products offered are grown with the greatest care and are pesticide free. They can also expect the highest quality and potency as products have been carefully quality tested using third-party laboratories.
Eagle Moon Hemp remains confident in the quality of its products. Customers can shop on their website by visiting the shop section or call (575) 546-0875 for more information. The CBD manufacturer and distributor is located at 13040 Hermans Rd Sw, Deming, NM 88030, US.
Media Contact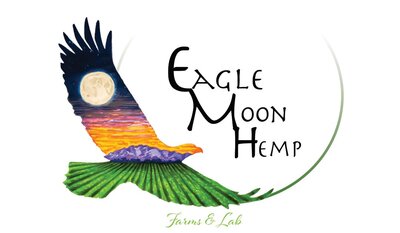 Company Name
Eagle Moon Hemp
Contact Name
Timothy Morales
Phone
(575) 546-0875
Address
13040 Hermans Rd Sw
City
Deming
State
NM
Postal Code
88030
Country
United States
Website
https://eaglemoonhemp.com/
About Post Author