Elevate Rock School – Lake Norman Offers Quintessential Music Lessons for Kids
Mooresville, NC:  Elevate Rock School – Lake Norman has created a loving environment for preschoolers to pursue music and academics. Classes combine traditional lessons with live performances to make the sessions more fun and to transform the learners into concert stoppers. The lessons include Piano Lessons, Drum Lessons, Bass Lessons, Guitar Lessons, and Vocal Lessons. Guitar Lessons go beyond learning the chords and reading music to preparing learners to perform solos. Their Guitar Lessons for kids aim to build confidence and critical thinking skills. The school is open Monday to Friday, starting at 3 pm to 8 pm. 
The kid's music school has assembled a fantastic team of tutors to assist learners in their music endeavors. Their three main programs are Lil Peeps, Lil Rockers, and Rock Band. The interactive Lil Peeps program introduces music to kindergarten kids aged 3, while Lil Rockers targets learners aged 7 to 8. Their Rock Band program accommodates kids aged 7 to 17. Denise Mathern owns and manages the school.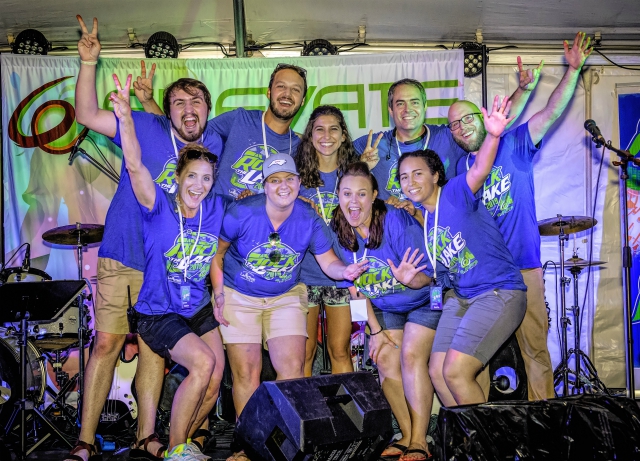 An in-depth look into the Lil Rockers program emphasizes instruments students want to learn. The Rock Band program focuses on two key elements: theory and the art of live performance and reading. Students enrolled in the program get a life-changing experience of mastering specific instruments, such as the drums, guitar, piano, and bass. Other elements of the Elevate Rock School – Lake Norman Rock Band class include ½ hour lesson per week and access to a custom facility with a stage.
Parents with preschoolers can enroll their kids in Mooresville, NC, or Fargo, ND school. The Elevate Rock School – Lake Norman music schools have inspired many kids to learn about piano, singing, drums, and guitar in new and exciting ways. Learners are also encouraged to play their favorite music, from pop to Christian Rock and more. The exciting Drum Lessons for kids cover Drums Rock, Buddy System, and Rock Band Program. Buddy System brings the concept of learning drum lessons with peers, while the Rock Band Program brings together all drum students every other week to learn the fundamentals.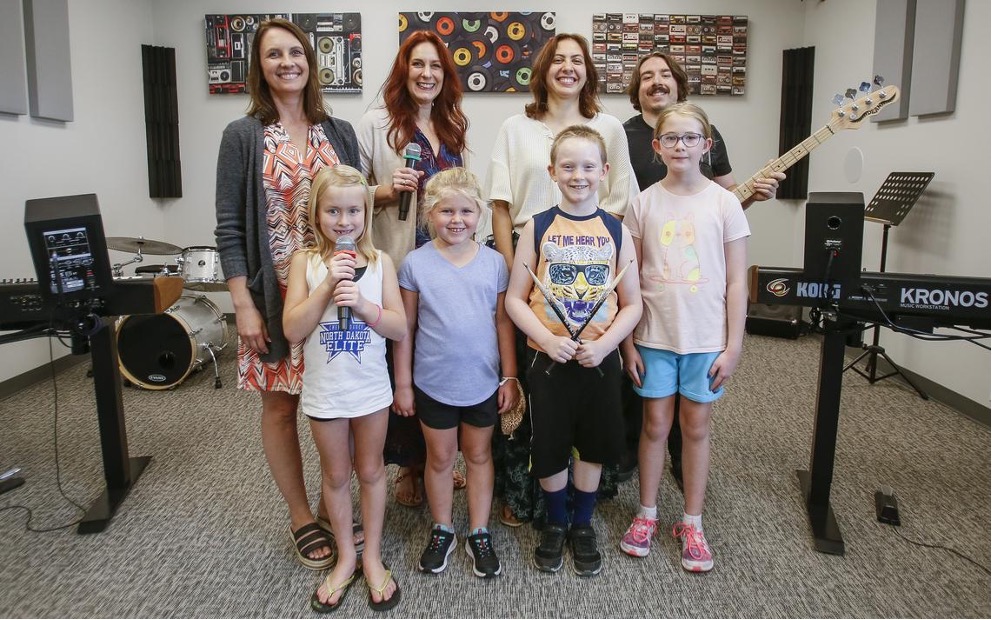 Elevate Rock School – Lake Norman students enjoy numerous incentives, such as Free lessons and weekly jam sign-up. For those looking to work here, the music school has created a fun and positive atmosphere with awesome learners. Parents of children at the school have many positive things to say, such as, "This place ROCKS!!! Denise, the owner, is super nice, and the other staff- they are super great with the kids!! If your child has any interest in playing or singing, this is the place to be!"
Elevate Rock School – Lake Norman team can be reached at (704) 662-6001. Their office is at 131 Crosslake Park Dr #105, Mooresville, NC, 28117, US. Students can also submit a contact form to set up a tour or request information.
Media Contact
Company Name
Elevate Rock School – Lake Norman
Contact Name
Denise Mathern
Phone
(704) 662-6001
Address
131 Crosslake Park Dr #105
City
Mooresville
State
NC
Postal Code
28117
Country
United States
Website
https://elevaterockschool.com/mooresville-music-lessons/
About Post Author