Elite Gutters and Sunrooms LLC Offers: Adding Comfort and Value to Any Home With High-Quality LifeRoom Patio Enclosures in Cookeville, TN
Cookeville, TN – LifeRoom patio enclosures are the perfect way to add extra living space and comfort to a home. These beautiful structures allow users to enjoy their outdoor space in complete comfort and security, with all the amenities of indoor living. They are designed with retractable screens that allow users to customize their outdoor space according to their desires. Whether they want to watch a movie, relax with friends, or enjoy a nice glass of wine while watching the sunset over their favorite outdoor vista, these enclosures can help them do it in style.
As a LifeRoom patio enclosures contractor, Elite Gutters and Sunrooms LLC specializes in helping homeowners get the most out of their outdoor living space with elegant, high-quality patio enclosures. With years of experience and a deep understanding of the latest technologies, this BBB-accredited business can help homeowners design and install the perfect structure to suit their individual needs. Its team works closely with the client to ensure that their new enclosure meets all their requirements, from size and style to materials and color.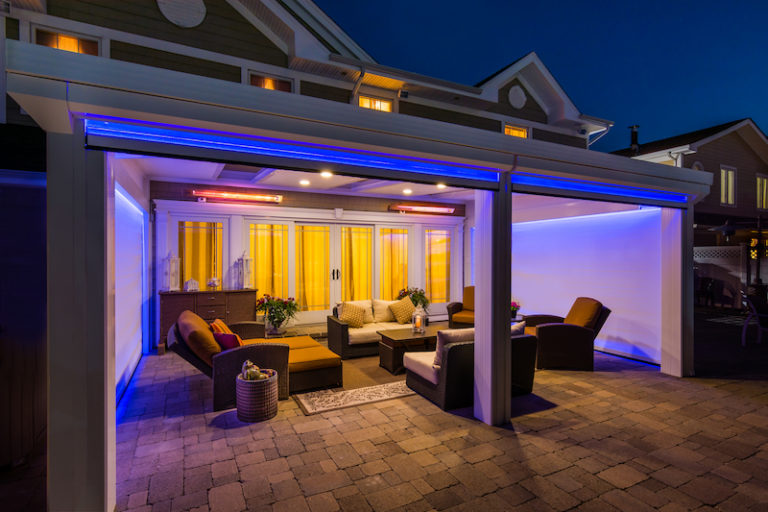 What makes the LifeRoom patio enclosures from Elite Gutters and Sunrooms LLC stand out from other offerings in the market is their high level of quality and durability. Everything has been designed with the user in mind, from the materials used to construct these beautiful enclosures to the state-of-the-art automation systems that make them easy to control and maintain. LifeRoom Patio enclosures motorized screen system is water- and UV-resistant, so they won't succumb to the elements, while the unique retractable design allows homeowners to enjoy the fresh air with maximum protection from bugs and other insects. And with the latest LED lighting system, users can turn their new outdoor room into a luxurious, trendy VIP lounge.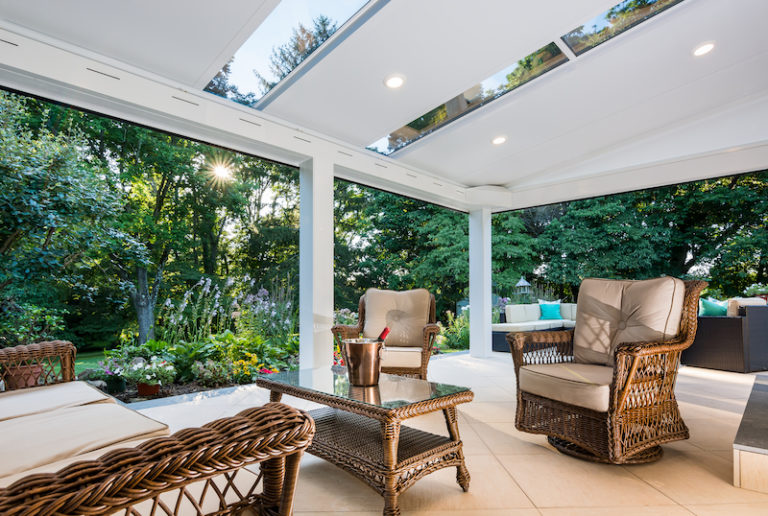 While LifeRoom patio enclosures from Elite Gutters and Sunrooms LLC offer many benefits, perhaps the most important is their ability to enhance the overall value of any property. Whether a client is looking to sell their home in the near future or just wants to add some extra living space and comfort, these dynamic enclosures are an investment that will pay off in the long term.
The company also offers a variety of patio screen enclosures and screen room systems that can help create the perfect outdoor space for its clients' homes. These high-quality structures offer the same flexibility and comfort as their LifeRoom counterparts and come with a 100% satisfaction guarantee for added peace of mind. Other services include gutter guards, sunroom additions, seamless gutters, and more. Its experienced professionals are highly trained in the field and dedicated to providing the best products and services that are backed by unrivaled customer support. 
Elite Gutters and Sunrooms LLC is located at 251 S Willow Ave #7, Cookeville, Tennessee, 38501, US. To request an estimate, contact their team at 931-214-1606. For more information regarding services offered, visit the company's website.
Media Contact

Company Name
Elite Gutters and Sunrooms LLC
Contact Name
David Adams
Phone
+1 931-214-1606
Address
251 S Willow Ave #7
City
Cookeville
State
Tennessee
Postal Code
38501
Country
United States
Website
https://www.eliteguttersandsunrooms.com/
About Post Author