Enhance Energy Efficiency with Quality Replacement Options from Universal Windows Direct of Syracuse
Syracuse, NY: Universal Windows Direct of Syracuse is a leading provider of replacement windows, vinyl siding, and professional door installation services in Syracuse, NY. The company's skilled team offers excellent customer service for an enhanced customer experience. Customers looking to upgrade their property's overall look can count on the team as they have vast industry experience and expertise. The company also offers competitive market prices and industry-leading warranties.
To ensure that customers are fully satisfied with their replacement windows, Universal Windows Direct of Syracuse offers custom-designed products that cater to every home and budget. As a leading replacement window installer, the company is proud to be the exclusive provider of UniShield branded products in the Syracuse area. These replacement windows are truly unique, as they come in a wide range of vinyl colors, exterior paints, glass styles, and grid options. Popular options include double-hung windows, venting windows, and bay windows. Households are encouraged to schedule a zero-obligation, in-home consultation to see firsthand the many benefits of choosing the company's replacement windows. 
The company has received numerous five-star reviews for its quality window replacement services. One customer said, "Had a great experience with them! First, had them for replacing my farmhouse windows. Then had them replacing my condo windows. Very satisfied & would recommend them to anyone needing windows!" 
Universal Windows Direct of Syracuse also offers top-of-the-line vinyl sidings that can transform a property without the need for time-consuming maintenance and repairs. Homeowners seeking a quality finish can choose the UniShield Supreme siding, which is available in 25 colors and features heavy-gauge panels, XXL extended lengths, and a double nail rolled hem. A double warranty backs all siding products for maximum protection, and the company's skilled crew is committed to replacing sidings quickly and affordably.
In addition to their replacement windows and vinyl sidings, Universal Windows Direct of Syracuse also specializes in entry door installations using high-quality steel and fiberglass materials. With over 10 door styles to choose from, customers can find the perfect fit for their home, and the sturdy polyurethane core of these doors meets all environmental guidelines. 
Universal Windows Direct of Syracuse is committed to providing expert recommendations, education, and exceptional customer service to all its clients. The company understands that choosing the right replacement windows, vinyl sidings, or entry doors for a home can be a daunting task. Therefore, their team of experts is always ready to assist customers with any questions they may have and provide expert recommendations that fit their specific needs.
To show their appreciation for satisfied customers who recommend their services to family members and friends, Universal Windows Direct of Syracuse offers a referral bonus of $100. By offering a referral bonus, the company hopes to continue building strong relationships with its customers and the community while providing exceptional products and services.
Find out more about Universal Windows Direct of Syracuse's services by contacting the team at 3152886855. The company is at 311 Gordon Ave, Syracuse, NY, 13211, US.
Media Contact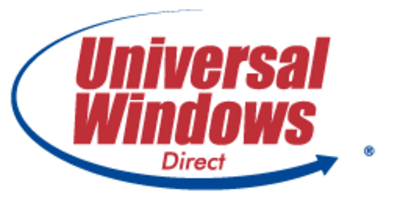 Company Name
Universal Windows Direct of Syracuse
Contact Name
Universal Windows Direct of Syracuse
Phone
3152886855
Address
311 Gordon Ave
City
Syracuse
State
NY
Postal Code
13211
Country
United States
Website
https://www.universalwindowssyracuse.com/
About Post Author