Enjoy Comprehensive Relocation Services from Ontario's Premier Company, Superior Mover in Hamilton
Hamilton, ON – Superior Mover in Hamilton offers comprehensive moving services to residential and commercial clients. The company's services include packing, transportation, unpacking, and cleaning the new premises. The movers ensure the items' safety and integrity by using fifteen types of high-quality packing materials like carton boxes, rubber bands, straps, paddings, film, and wardrobe boxes. Additionally, they utilize a reliable mobile delivery service that includes trucks equipped to handle fragile and heavy items with care.
Moving furniture, particularly large items found in offices and homes, can be a daunting task. However, the moving company Hamilton offers a solution to make the process easier. With its team of professionals, the company has extensive experience in safely and efficiently disassembling furniture, ensuring a smooth and hassle-free move.
The team adheres to all transportation regulations, ensuring that furniture is transported securely and without any damage. They are also able to move belongings in narrow spaces and can even remove door hinges if necessary to ensure the safe transport of clients' furniture.
To ensure clients have a seamless moving experience, Superior Mover in Hamilton provides each client with direct contact with a project manager overseeing the move. Additionally, the company offers complimentary estimates without any hidden charges, and clients pay only the agreed amount with no additional costs.
Superior Mover in Hamilton offers a convenient solution for clients who need to store their belongings for a short period before moving into their new location. If the departure date does not align with the move-in date, the mover can store clients' belongings in their warehouse.
The company's warehouses are equipped to accommodate a variety of items, including furniture, electronics, and documents, among others. They provide a safe and secure environment with advanced security technology to ensure the protection of clients' belongings from potential hazards such as theft and fire.
A quote from the company's website stated this about their services, 
"Our support team remains in touch with you from the moment you make the first call to the final stage of the order. Thus, we can fulfill tasks successfully by following each office and homeowner's requirements. You will get the most comprehensive moving services in Hamilton, including all you need for a safe and swift move. Our movers will pack china, disassemble the couch and lose nothing. If the departure does not coincide with the day of moving to a new place, we can store your belongings in our warehouse."
To schedule a moving service, contact the team at 647-496-2286. Visit the company's website for more information on their professional residential and commercial moving services. Superior Mover in Hamilton is located at 1 Hunter St E Ground Floor, Hamilton, ON, L8N 3W1, CA.
Media Contact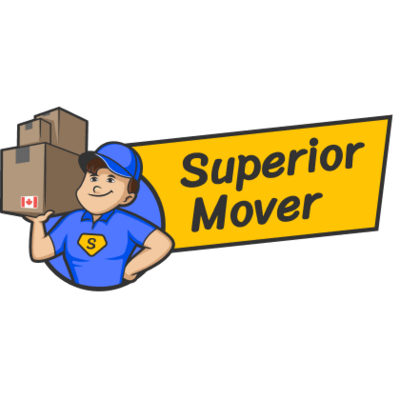 Company Name
Superior Mover in Hamilton
Contact Name
Ali Aliyev
Phone
647-496-2286
Address
1 Hunter St E Ground Floor
City
Hamilton
State
ON
Postal Code
L8N 3W1
Country
Canada
Website
https://superiormover.ca/hamilton/
About Post Author