Experience Unmatched Quality with SmokePost CBD Dispensary: A Vitamin & Supplements Store in Bucktown
Chicago, Illinois – Whether intended for their health benefits or recreational effects, CBD products must be of exceptional quality for the best results. Extra attention to detail must be applied to every production stage, from farming, harvesting, storage, processing, and packaging to supply. Despite this being a seemingly obvious requirement, many CBD dispensaries still operate without putting in the necessary effort to ensure top-notch quality. However, SmokePost CBD Dispensary stands out from the rest with its exceptional quality, as evidenced by its numerous positive reviews. For years, this reputation has made it a go-to destination for CBD users in the Chicago, IL, area.
The staff at SmokePost CBD Dispensary sources all ingredients exclusively from trusted farmers and suppliers. They do so to ensure that their loyal customers constantly get CBD products that serve their intended purposes without risking their health. To satisfy each customer's unique preferences and tastes, they stock a wide variety of products and are always looking to increase their extensive product range. Available CBD products comprise CBD gummies, vape liquids, topical salves, cannabidiol-infused aromatherapy sprays, oil cartridges for vaporizers, and CBD flowers. 
Selecting ideal CBD products can be tricky, especially among first-time users or those looking to try out new options. Aware of this fact, the staff at the CBD dispensary Bucktown provides concierge-level assistance to every visiting customer to make their experience as gratifying as possible. They are always available to answer questions and make professional recommendations without forcing customers into making unwanted or unnecessary purchases. In addition to SmokePost CBD Dispensary's products being of excellent quality, they are also affordable. The vitamin and supplements store is able to maintain relatively low overhead costs by employing efficient production processes that focus on increased capacity without compromising quality. 
"This place is super cute, calm, and clean," admitted one happy customer. "I randomly popped in to buy some bath salts a few months ago, which were awesome and smelled amazing! I come here all the time now because the staff is super friendly and knowledgeable. Devon always makes me laugh and has great recommendations. Devon recommended the sleepy time tea and honey to help with my sleep and also let me try a few dog treats for my pup! We love this place and Devon! I tell all my friends about it too!"
For convenience, customers can either visit SmokePost CBD Dispensary's brick-and-mortar store to pick out their preferred products or shop online. The store accepts different payment methods, including cash, Apple Pay, Android Pay, credit card, and debit. Customers can learn more about these options or CBD products by visiting the vitamin and supplements store's website. A company representative is always reachable at (312) 210-3839 to answer questions. SmokePost CBD Dispensary is located at 1857 N Milwaukee Ave, Chicago, Illinois, 60647, USA. 
Media Contact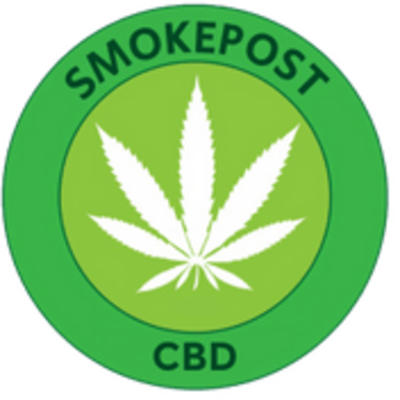 Company Name
SmokePost CBD Dispensary
Contact Name
Elad Smadja
Phone
(312) 210-3839
Address
1857 N Milwaukee Ave
City
Chicago
State
IL
Postal Code
60647
Country
United States
Website
https://smokepost.com/
About Post Author