First Wireless Crane Camera with Advanced 5G Network & QHD Night-Vision Camera
[Taipei City, Taiwan] August 10,2022: Scarlet Tech, a leading HSE instrumentation technology company, today announced the launch of Hercules Wireless Hook Crane Camera System. Hercules is a crane safety monitoring equipment for tower cranes, luffing crane, mobile cranes, and other heavy-duty cranes. The system provides crane operators and safety managers with a direct 2K high-definition live video footage of the surrounding area below the hook and other critical viewpoints in construction site.
"Hercules is the first-of-its-kind in the market", said Dr. David Huang, Scarlet Tech Co-Founder and Managing Director. Hercules is the first wireless crane camera system that adopts advanced wireless technology for seamless and stable audio-visual output and the first to have Starlight-enhanced QHD 2K resolution camera for clear and full-colored night vision. It supports up to four camera placements in different parts of the crane (hook, boom tip, winch, rear, etc.) and worksites for all around view. 
In addition, what further differentiates Hercules from other brands in the market, is the ability for high-level customization and its open network system that allows integration with client's own system. Hercules operates with a dual-powered Lithium Ion and solar battery that can last 40 hours of continuous operations. The system comes in handy with a waterproof carry-on luggage and convenient to install without professional help. It is designed with plug and play strong magnet mounting method and safety lanyard for extra protection to prevent from falling.
Hercules is built with the purpose to increase overall safety and productivity and to specifically address the problem of blind spot lifting. "In many complex construction sites where there are many high-rise buildings or in underground construction, crane operators often have difficulty in getting a clear and unobstructed view from below the hook", said Dr. David Huang. Using camera safety systems improve communication and overall awareness during lifting operations.
The integration of technology in the construction industry is getting more well-accepted nowadays. In fact, the past Covid situation has been an eye-opening experience and sheds a light on the importance of technology. "We have been getting positive feedbacks from our old clients during the exclusive pre-launch of Hercules", said Dr. David Huang. With the expected growing global tower crane market to reach USD $10 billion by 2028, Hercules plans to be the market leader in the wireless crane monitoring system industry. 
Hercules Crane Hook Camera is now available for order worldwide. For more information, please visit  www.crane-camera-hercules.com or email to info@scarlet.com.tw
About Scarlet Tech 
Scarlet Tech is a leading occupational health and safety technology company, headquartered in Taiwan with a subsidiary company in the US. Scarlet specialized in wireless and IoT instruments, most well-known for their wireless crane hook camera system and wireless anemometer series. Scarlet products have been used across a variety of industries, including heavy construction equipment, construction, industrial, marine, oil and gas to name a few. Scarlet also offers a customization service providing a tailor-made solution for high-profile clients globally.
Contact Us
Official Website: www.scarlet-tech.com | Tel: +886-02-2709-2363 |Email: info@scarlet.com.tw
Media Contact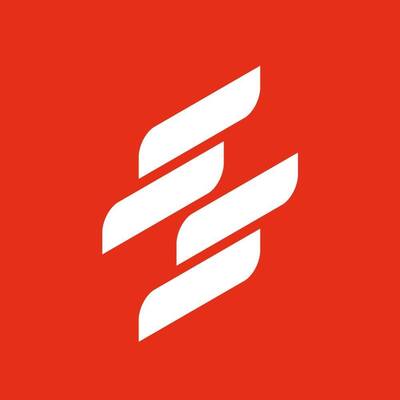 Company Name
Scarlet Tech
Contact Name
Josephine Azalia
Phone
+886 933333949
Address
Fuxing South Road No. 84, 8F-3, Daan District
City
Taipei
State
Taiwan
Postal Code
106
Country
Taiwan
Website
https://scarlet-tech.com/
About Post Author