Greenix Pest Control Urges The Locals In Carmel, Indiana, To Get Pest Control Services As The Spring Approaches To Avoid Unwanted Guests
Carmel, Indiana – Greenix Pest Control is reminding homeowners that spring is just around the corner, and now is the perfect time to get pest control to avoid any unwanted pests in the vicinity while cleaning. As the weather warms up, pests such as ants, cockroaches, and rodents will start to become more active. These pests can cause damage to a home and spread diseases, so it's important to take action to prevent them from becoming a problem.
Pests are a common problem for homeowners and businesses, but the solution is not always simple. DIY pest control methods can be ineffective and even dangerous, which is why it's important to turn to a professional pest control company like Greenix Pest Control.
Pest control specialists from Greenix Pest Control have extensive training and experience in identifying and treating different types of pests. They know the best methods to get rid of pests and prevent them from coming back.
"Using top-quality products and expert methods, we provide sustainable, effective pest management solutions. We care deeply about you and your family and are prepared to handle even the most severe of pest invasions to keep you safe. When you entrust us with your home, we guarantee that you will receive premier service, lasting results, and more importantly—peace of mind."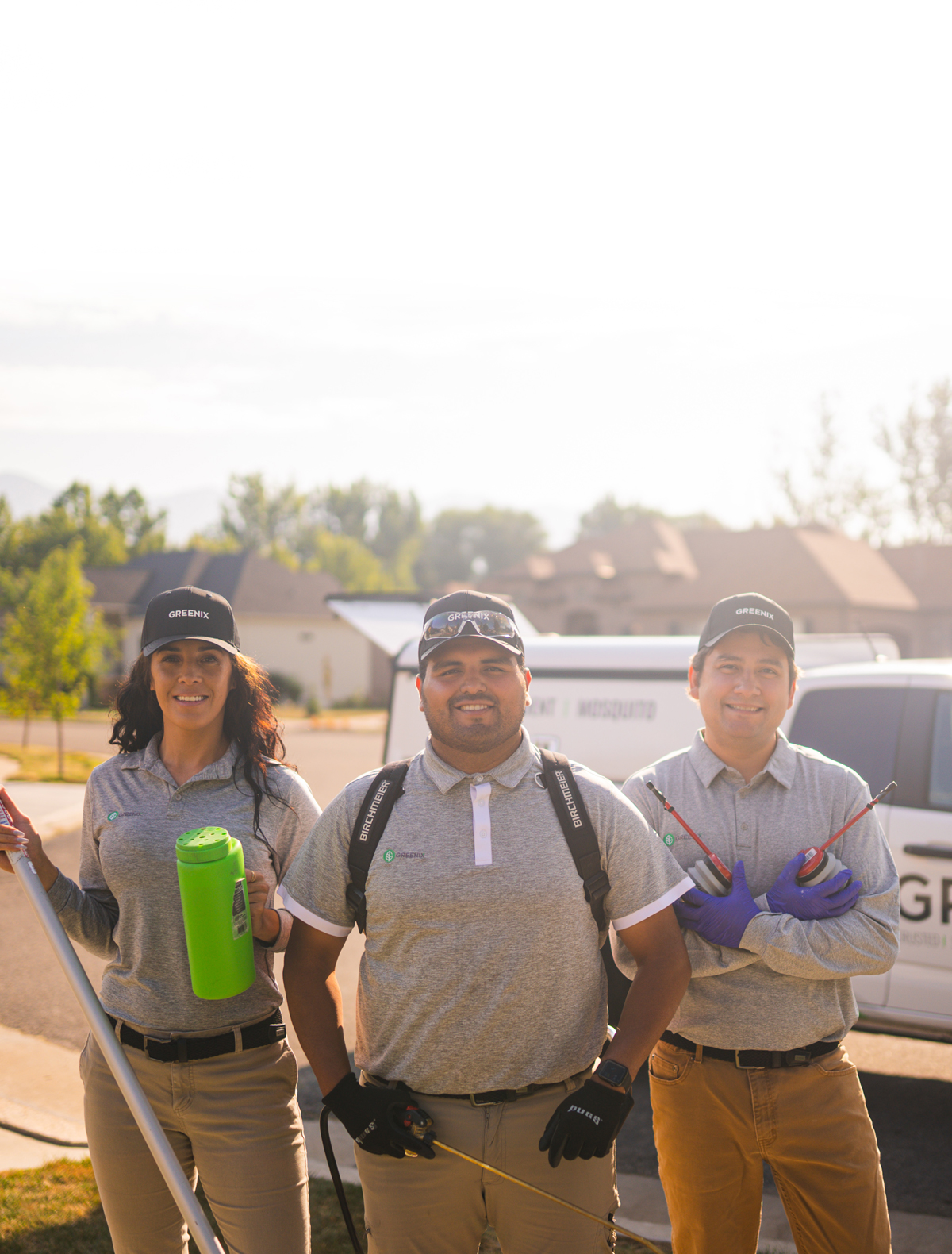 Greenix Pest Control has established a reputation for providing reliable and cost-effective solutions to its clients. The company offers a variety of services to help keep the home or business pest-free. Its team of experienced technicians will conduct a thorough inspection and develop a customized treatment plan to eliminate any existing pests.
With many years of experience in the industry, Greenix Pest Control has the knowledge and expertise to effectively eliminate a wide range of pests, including ants, cockroaches, and mice. The company uses state-of-the-art technology to ensure that pests are eliminated in a safe and efficient manner.
In addition to traditional pest control methods, Greenix Pest Control also offers in-depth options for those who are looking for more advanced solutions.
The pest control company uses a multi-step approach to pest control, including inspection, treatment, and follow-up visits to ensure that pests do not return. The company's technicians also provide clients with tips on how to maintain a pest-free environment, including recommendations for home and office maintenance practices.
Greenix Pest Control's services include one-time treatments, ongoing pest control plans, and specialized services. The company also offers a satisfaction guarantee and is fully licensed and insured.
Greenix Pest Control is a leading pest control company that has been providing comprehensive solutions to households and commercial properties for many years. The company is committed to using effective methods to eliminate pests and ensure a safe and comfortable environment for clients.
For general inquiries or any other information, call 463-258-1182 or visit the company's website at http://greenixpc.com/service-areas/indiana/carmel. Greenix Pest Control is located at 12804 Ford Dr, Fishers, Indiana, 46038, US.
Media Contact

Company Name
Greenix Pest Control
Contact Name
Ben Craner
Phone
463-258-1182
Address
12804 Ford Dr
City
Fishers
State
Indiana
Postal Code
46038
Country
United States
Website
https://www.greenixpc.com/service-areas/indiana/carmel/
About Post Author