HBO Max Documentary, The Fastest Woman On Earth Drives Surge of Interest in The Jessi Combs Foundation
Pictured: Jessi Combs
Rapid City, SD – Three years ago a small group of Jessi's friends and family started The Jessi Combs Foundation to preserve her legacy and continue the empowering work she started. Today the all-volunteer nonprofit is honored and proud to see her story shared with the world through the amazing work of Graham Suorsa & Chris Otwell, co-directors/co-producers of The Fastest Woman on Earth.
Filmed over seven years, The Fastest Woman on Earth chronicles the extraordinary life of Jessi Combs. Seamlessly blending inspiration and heartbreak with joy and tragedy, this feature documentary throws viewers directly into the cockpit for Jessi's exceptional endeavor – and the price that she ultimately paid for success.
What many were quick to notice and respond to were scenes at the end of the film referencing Jessi's legacy as carried on by the foundation that bears her name. To date, 21 women have received scholarships to attend trade school and pursue their own dreams in what are typically male-dominated fields. 
"The Jessi Combs Foundation is the pinnacle of empowerment, growth and opportunity for women with the desire to enter the skilled trades world, and as an opportunity to accelerate your current skill set. The foundation stands true to Jessi's values in everything they do: To educate, inspire, empower. The JCF has changed my life and has assisted me in furthering my education where I financially was unable to. Through the JCF, I have made life long friends, networked in new industries, added to my skill set, have new career opportunities, and best of all, we get to represent and honor a pioneer for the future of the trades industry."
-Sana Abbas, Class of 2020 Scholarship Recipient
The film has sparked interest in knowing more about and connecting with Jessi's legacy and they're seeing strong support for the foundation through charitable donations. The film's director also serves as a member of the board of directors at the foundation.
"The Jessi Combs foundation carries forward Jessi's life mission from where the film leaves off. I'm proud to be a member of this board, and we as a foundation are here to continue Jessi's legacy, positively impacting many generations of young female trailblazers and stereotype-breakers to follow. My hope is that "The Fastest Woman on Earth" is an opportunity for young women to discover and identify with another female hero; a legend with simple roots they can relate to, and someone that helps them find the courage to face their everyday challenges on the way to accomplishing their dreams. If you are moved by Jessi's trailblazing, glass-ceiling-breaking story of courage, and conviction, please consider supporting the foundation to help The Jessi Combs Foundation scholarship program, which helps pave the path for other young women to pursue their dreams."
–Graham Suorsa, Co-Producer & Co-Director of The Fastest Women on Earth & Founding Board Member of The Jessi Combs Foundation
Pictured: Jessi Combs & Graham Soursa
The foundation hopes that people who are moved and inspired by the film will honor Jessi's legacy by supporting women in the pursuit of their dreams no matter where those dreams may lead. Jessi found her place in the world by attending trade school, and they hope to help as many women as possible to pursue that same path. 
"Young women need courageous female role models that push stereotypical boundaries like Jessi did; they can find a community/resource for this within the foundation and everything it represents. Supporting the foundation through donations and purchases of the iconic Jessi tribute polkadot bandanas is a message to the world that you align with this bold community of courageous women and everything they stand for, along with all others who support equitable opportunity across all fields."
–Dana Wilke, Founding Board Member of The Jessi Combs Foundation
About the film:
The documentary FASTEST WOMAN ON EARTH, from filmmakers Graham Suorsa and Chris Otwell, debuted THURSDAY, OCTOBER 20 on HBO Max. The film, produced by Lightbox's co-founders two-time Academy Award®-winning producer Simon Chinn (HBO's "Tina," "Man on Wire," "Searching for Sugar Man") and Emmy®-winning producer Jonathan Chinn ("Whitney," "Untouchable," HBO's "The Princess"), captures the high-octane quest of professional racer and TV personality Jessi Combs to break land speed records in a field primarily dominated by men. The film can be viewed on HBO Max.
About The Jessi Combs Foundation:
The Jessi Combs Foundation was founded in 2019. The mission of the foundation is to educate, inspire and empower the next generation of female trailblazers & stereotype-breakers. The guiding principle is the simple question "What Would Jessi Do?" and the foundation executes this mission via three pillars: Inspire, Educate, and Empower. To learn more about the foundation visit 
https://www.thejessicombsfoundation.com
Media Contact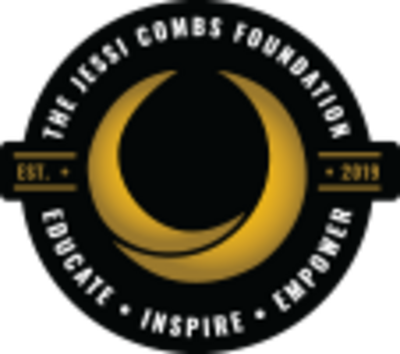 Company Name
The Jessi Combs Foundation
Contact Name
Tracy Graziani, Graziani Multimedia
Phone
216-412-7698
Country
United States
Website
https://www.thejessicombsfoundation.com/
About Post Author