Homes for Sale in Newnan, Georgia: A Data-Driven Guide to the Best Buying Season
Introducing a World of Opportunities: Expanding Horizons with Homes for Sale in Newnan, Georgia
Amidst the thriving real estate market, there's an exciting opportunity awaiting potential buyers and investors in Newnan, Georgia. We're delighted to announce the availability of a diverse range of homes for sale in this vibrant city. From charming single-family houses to modern condominiums, there's something to suit every taste.
This news holds significance not just for individuals searching for their dream home, but also for the broader real estate market in Georgia. With a competitive market boasting 445 available properties, these homes come with unique selling points, including scenic views, convenient amenities, and proximity to renowned schools. It's a prime time for those looking to make a wise investment in Newnan's flourishing real estate landscape.
For more information or to schedule a viewing, get in touch.
Market Insights
The real estate market in Newnan, Georgia is thriving, with recent trends showing an increase in property prices and strong demand.
According to the June 2023 Newnan Housing Market Report, the median listing price of homes in Newnan rose by 7.3% year-over-year, reaching $429,000. Redfin also reports a 6.7% increase in home prices compared to last year, with a median price of $395,000.
The inventory of homes for sale in Newnan saw a 4.5% increase from May 2023 to June 2023, indicating a dynamic and active market. Particularly in the 30263 zip code area, single-family homes sold for an average price of $515,000, showing a robust demand from buyers.
Given these favorable market conditions, now is an excellent time for potential buyers to explore the diverse range of homes available in Newnan. Whether you are looking for a family-friendly community like Summergrove, Stillwood, or Avery Park, Newnan has a desirable range of properties to choose from.
What is it Like to Live in Newnan, GA? 
Newnan, Georgia is a charming city known as the "City of Homes," boasting six National Register Historic Districts. Its unique blend of history, culture, and natural beauty makes it an appealing location for potential buyers.
One of the main attractions in Newnan is its historic downtown area, where visitors can explore beautiful gardens, vibrant shops, and eateries. Additionally, there are several parks and recreational areas nearby, including Chattahoochee Bend State Park, Carl Miller Park, and Oak Hill Cemetery.
For families with children, Newnan offers access to high-quality schools and educational institutions, ensuring a strong foundation for students' academic success.
Newnan's convenient location, approximately 35 miles southwest of Atlanta on Interstate 85, provides easy access to the amenities and opportunities of a major city while maintaining a peaceful suburban atmosphere.
With its rich history, charming downtown area, beautiful parks, and top-rated schools, Newnan, Georgia presents an attractive and desirable location for potential homebuyers.
To take the next steps in your home-buying journey, we encourage you to visit our website for more detailed information on available homes, contact a reputable real estate agent, or attend open house events to experience the properties firsthand. Our team is dedicated to assisting you in finding the perfect home that meets your needs and preferences.
About My Brokerage:
My Brokerage makes the process easy for buyers, sellers, and investors with our expertise in the Georgia real estate market. Our team knows the local cities and have specialized experience in every aspect of the real estate business.
Media Contact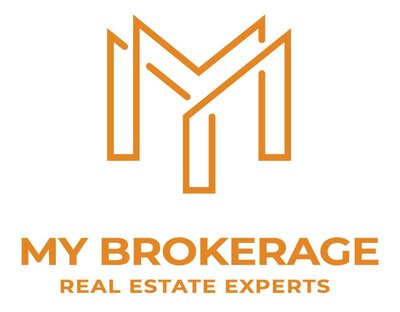 Company Name
My Brokerage
Contact Name
Tim Stout
Phone
1 678-412-1410
Address
32 Jackson St suite b
City
Newnan
State
GA
Postal Code
30263
Country
United States
Website
https://mybrokerage.com/
About Post Author