How Salon Lofts is Empowering Independent Beauty Professionals to Reach New Heights in the Industry
US – Salon Lofts, the leading smart and innovative suite rental solution for independent beauty professionals, is revolutionizing the beauty industry by providing a unique platform that empowers beauty professionals and enhances the salon experience for clients. With its exceptional spaces, business tools, comprehensive support, and industry education, this suite rental company is paving the way for independent beauty businesses to thrive.
Established 20 years ago, Salon Lofts has rapidly grown to become a trusted name in the industry. The company has achieved remarkable success, boasting 238 locations nationwide and a thriving community of 6,021 exceptional loft owners. To date, it has facilitated an astounding 14,698,909 appointments, a testament to the exceptional quality and unmatched experience provided by its loft owners.
At the heart of Salon Lofts are its impeccably designed salons that exude style and sophistication. Each salon features high, open ceilings, simple yet elegant decor, and a vibrant signature orange accent that adds a touch of energy. Within these spaces, independent beauty professionals operate their businesses, serving their clients with personalized care and attention. Privacy is ensured through sliding doors while floor-to-ceiling glass creates a spacious and inviting atmosphere. Loft owners have the freedom to customize their spaces, infusing their unique touches to create an environment that reflects their brands.
In addition to the exceptional spaces, Salon Lofts provides loft owners with an array of inclusive amenities to enhance their professional journey. These amenities include a styling chair, shampoo sink, on-site laundry facilities, tool cart, and storage cabinets, as well as facilities and maintenance technicians to address any operational needs. Furthermore, the company ensures that common areas are professionally cleaned six days a week, and loft owners enjoy the convenience of surround sound satellite music, comprehensive utilities, including WiFi, and 24-hour access to a secure building. To safeguard their businesses, loft owners benefit from limited liability insurance, providing peace of mind and security.
What sets Salon Lofts apart from its competitors is its commitment to providing loft owners with the necessary tools and resources to successfully run their businesses. From 24/7 online booking and a mobile client management app to personalized online webpages, social media integration links, and email marketing templates, the company equips loft owners with efficient and effective ways to manage their bookings and engage with their clients. A comprehensive client management system and SEO plans further enhance loft owners' online presence and visibility, enabling them to reach a wider audience.
Salon Lofts' commitment to loft owners extends to providing unparalleled support. A dedicated market manager is available to assist loft owners, and a loft owner support call center ensures that any queries or concerns are promptly addressed. The loft owner solutions team is on hand to offer guidance and assistance whenever needed. 
Owning a salon loft with Salon Lofts offers beauty professionals the ultimate freedom and independence as they have the autonomy to set their hours and run their businesses. The company also provides loft owners with a platform to explore a vast selection of online profiles, enabling them to discover and connect with beauty specialists who best meet their needs and preferences. 
Salon Lofts is located at 226 North 5th St., Suite 530, Columbus, OH, 43215, US. To schedule a consultation, contact their team at (888) 295-6073. 
Media Contact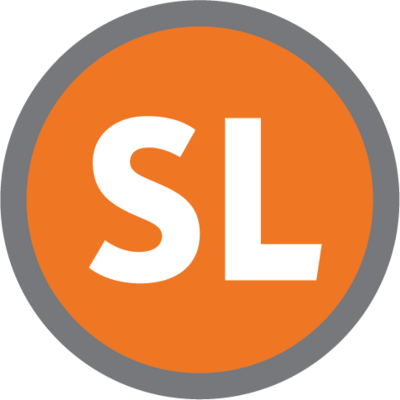 Company Name
Salon Lofts
Contact Name
Tom Buford or Candy Hopkins
Phone
(888) 295-6073
Address
226 North 5th St., Suite 530
City
Columbus
State
OH
Postal Code
43215
Country
United States
Website
https://salonlofts.com/
About Post Author