Intown Auto Care Brings Decades Of Expertise To Moorestown Auto Repair
Moorestown, NJ – For any car to be in tip-top shape for the road, it needs to be serviced by a trusted and knowledgeable auto repair company. InTown Auto Care has decades of experience serving clients with impeccable service using its state-of-the-art equipment. The company performs digital inspections to ensure the accurate diagnosis of any car issue before proceeding with the repair. In addition, the car repair company also uses manufacturer-specified parts for the best fit and performance. Clients can trust the ASE-certified technicians at InTown Auto Care to handle all repairs, from engine issues to air conditioning problems. The company also offers transmission and maintenance programs to keep cars running smoothly.
"When your car won't start on a chilly winter morning or your tire blows on the highway, you need an experienced and reliable auto repair team to get you back on the road. That's where InTown Auto Care comes in. With over three decades in the industry, our team has the skills necessary to handle any issue your vehicle may face." Said the company representative.
The frequent use of a car can lead to many automotive issues that need to be expertly handled by a reliable company. InTown Auto Care offers general repairs, including brakes, batteries, and oil changes. In addition, clients can also trust the company to perform electrical work and engine diagnostics for any issues. Whether clients hear strange noises or see a warning light, they can count on InTown Auto Care to accurately diagnose and swiftly fix the problem.
A road trip offers the opportunity to enjoy the scenery, but it can quickly become uncomfortable without a working air conditioner. InTown Auto Care's air conditioning services ensure clients have a comfortable journey. The Moorestown car repair technicians have the expertise to repair or recharge air conditioning systems. In addition, they can diagnose and fix any issues with the compressor. The company also offers preventative maintenance programs that ensure the proper functioning of the air conditioner all year round.
The brake system is one of the car's components that determines the driver's and passengers' safety. InTown Auto Care's team can handle all types of brake issues, from fixing broken calipers to replacing pads and rotors. For consistent brake performance and to prevent accidents, clients can trust the car repair company to fix the brakes and other related problems.
InTown Auto Care is located at 309 Mill Street, Moorestown, NJ, 08057, US. Clients can also contact the car repair company at (856) 234-1868 or visit the company's website for more information.
Media Contact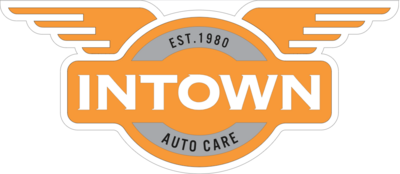 Company Name
InTown Auto Care
Contact Name
Mike Dunn
Phone
(856) 234-1868
Address
309 Mill Street
City
Moorestown
State
NJ
Postal Code
08057
Country
United States
Website
https://www.intownautocare.net/
About Post Author