IUV Attends Print China 2023 to Showcase its Latest Innovations in LED UV Curing Technology
Guangzhou, Guangdong – The highly anticipated Print China 2023 exhibition is just around the corner (April 13-15, 2023), and one company that is sure to attract a lot of attention is Guangzhou-based IUV. As a leading supplier of cutting-edge LED UV curing systems, it has built a solid reputation in the industry for providing reliable and efficient solutions for a wide range of printing applications. With over a decade of experience under its belt, this company has earned the trust of countless clients around the world. This year, it's poised to make a strong impression at Print China 2023, showcasing its latest innovations and state-of-the-art products and solutions.
IUV's attendance at Print China 2023 is a testament to the company's commitment to advancing the state of UV curing technology. Renowned printing machinery brands such as BOBST, Heidelberg, and Gallus have already availed this company's services, attesting to its industry-leading quality. At its booth, it will showcase a range of products, including its cutting-edge UV LED curing systems. This will provide attendees with an opportunity to experience firsthand how these solutions can help achieve faster curing times, improved throughput, and superior printing results. With the use of imported LED chips from South Korea, its UV LED curing systems boast excellent stability and comprise a range of options, including High-speed LED, Satellite LED, and Sheet-fed Offset LED, among others. 
Alongside its highly-regarded LED UV curing systems, IUV will also be presenting its line of IUV UV curing lamps and accessories, providing clients with a complete and seamless solution for their UV curing needs. Its long-established mercury curing system is a mature technology with a proven track record in the printing industry. Products such as the Flexo Mercury, Intermittent Label Offset Mercury, Satellite Label Mercury, and IUV HMI Control System are examples of the company's expertise in this field. 
By combining the mercury curing system with its LED UV curing systems, IUV developed a unique UV LED & mercury exchanging system that allows clients to switch freely between LED and UV lamps, catering to different curing needs. Furthermore, its UV retrofits are designed to optimize clients' existing machines' efficiency by installing UV curing equipment onto printing machines already in use, saving cost and improving output. Moreover, the patented automatic width measurement system allows printing machines to work faster and more accurately. 
This company's commitment to client satisfaction is reflected in the many advantages it brings to the table. These include 24-hour global after-sales services, acceptable shipping terms with on-time delivery, and OEM/ODM UV curing solutions that are customized to each client's brand. Its contribution to the industry is commendable, and its showcase at Print China 2023 promises to be a testament to its dedication to advancing the state of UV curing technology.
For more information regarding the products and services offered, visit the company's website.
Media Contact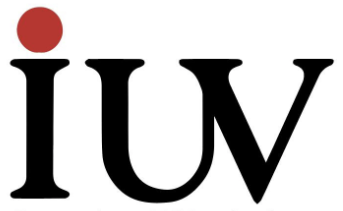 Company Name
IUV
Contact Name
Kendall Li
Address
1-3rd Floor No.2 Building Zhiye Road Zhushan Industrial
City
Guangzhou
State
Guangdong
Postal Code
511450
Country
China
Website
https://www.goodiuv.com/
About Post Author