Ketamine Therapy May Have A Profound Effect In The Brain
Miami, FL – Complete Ketamine Solutions, a ketamine clinic located in the Miami area, says ketamine has been around since the mid-1900s. It was first used as an animal anesthetic and is now often found being used illegally as a recreational drug. However, within the last few decades, healthcare providers have begun using ketamine treatment to help patients overcome the effects of treatment-resistant depression. Ketamine works in many ways, and it has a profound and long-lasting effect on the brain.
People with treatment-resistant depression often feel disengaged with their lives. They can walk around in a mental fog and have very real physical symptoms. Many of these individuals can benefit from ketamine therapy.
According to providers at Complete Ketamine Solutions, ketamine creates a dissociative experience. People utilizing ketamine for depression are provided an IV drip for six sessions over the course of two weeks. Some people's brains react immediately, and they can experience euphoria, sleepiness, and a dream-like state during treatment. However, the effects of ketamine therapy can last for long after this intimate experience is over.
There are still many questions surrounding why ketamine therapy works. What is known is that, when administered at a ketamine clinic, low doses of the anesthetic medication can help the brain reconnect lost synapses beginning at about 24 hours post-drip. This allows nerve cells to communicate more effectively. It is believed that synaptic connections deteriorate more rapidly in people with depression because of the stress it puts on the mind and body.
Providers at the Miami ketamine infusion center explain that ketamine can have other effects on the brain as well. In the brains of some people with treatment-resistant depression, nerve cells and neurotransmitters, specifically glutamate, don't interact how they should. Ketamine can help stimulate the brain's glutamate receptors so that the brain receives messages loud and clear.
By giving these glutamate receptors an opportunity to reactivate and regrow, the brain may be able to naturally shift out of a depressed state. Interestingly, people who did not respond to antidepressants or psychotherapy previously may find success with these methods after undergoing ketamine treatments.
Ketamine therapy can also have non-direct, positive effects. Many people report sleeping better well before their ketamine regimen is complete. This can help the brain and body feel more rested and allow these individuals to better cope with stress. Once the brain begins to recover from depression, the rest of the body can catch up. People undergoing ketamine therapy may report other positive changes, including healthy relationships and a stronger connection to their environment, such as work and home.
Ultimately, ketamine therapy reshapes the brain in ways doctors don't completely understand. What is known is that it is safe, effective, and available to residents of Miami with treatment-resistant depression. Ketamine therapy is administered in a safe and nonjudgmental environment, where patients are watched after by trained medical professionals and supervised by a physician.
When administered in a licensed ketamine clinic, ketamine therapy is considered a safe "off-label" use of the medication. Ketamine can also help with systemic inflammation and is more affordable than many traditional pain management techniques. It is a viable option for people ready to take control of their lives and manage depression, PTSD, and other mental health concerns that have been unfazed by traditional therapies.
For more information about ketamine therapy in Miami, visit Complete Ketamine Solutions online or in person six days per week at 2450 Hollywood Blvd, Suite 701.
Media Contact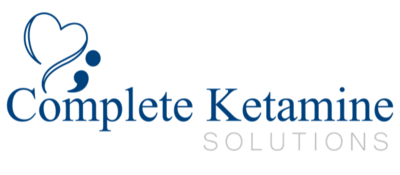 Company Name
Complete Ketamine Solutions Hollywood Florida
Contact Name
Clint Fletcher
Phone
(954) 324-2974
Address
2450 Hollywood Blvd #701
City
Hollywood
State
FL
Postal Code
33020
Country
United States
Website
https://www.completeketaminesolutions.com/miami-fort-lauderdale-hollywood-fl/
About Post Author