Ketamine Therapy Misunderstandings Made Clear
Phoenix, AZ – Complete Ketamine Solutions, a ketamine clinic located in Phoenix, explains that ketamine is mostly known for its use as a party drug, often called special K. While, in high doses, ketamine can provide a psychedelic high, its use in the world of mental health can't be ignored. The use of ketamine for depression is a relatively new development in the realm of pharmaceuticals. As such, many people don't fully understand how receiving the drug at a ketamine clinic is different. There are many questions that remain unanswered for many, and Complete Ketamine Solutions offers insight into some of these today.
Complete Ketamine Solutions is a ketamine infusion provider located in Phoenix. The company has locations throughout the US, including Nashville, TN, and Miami, FL. Since September 2018, Complete Ketamine Solutions has been providing ketamine therapy for people with treatment-resistant depression.
One of the top questions asked by new patients is, "who will benefit from ketamine therapy?" While there is no cookie-cutter definition of the ideal ketamine therapy patient, providers at Complete Ketamine Solutions explain that ketamine is useful in helping people recover from long-lasting mental illnesses. In addition to treatment-resistant depression, the ketamine infusion center in Phoenix also reports success treating people with suicidal thoughts, anxiety, eating disorders, bipolar, OCD, and PTSD. Ketamine therapy is typically not given to patients exhibiting psychotic behaviors.
A recent Journal of Clinical Psychiatry study showed that ketamine therapy was effective 72% of the time. 38% of patients in the study were free of the constraints of depression after 10 infusions.
According to Complete Ketamine Solutions, ketamine works by helping the brain restructure and regrow lost synapses. It also works as a fast-acting antidepressant and can be effective immediately after the first treatment. Conventional treatments for depression can take up to six weeks to kick in, and they are ineffective in many patients. Since traditional depression therapy works differently than ketamine, those not responding to the former may find success with the latter.
Treatment at the ketamine infusion center in Phoenix is given intravenously. Patients are brought into a quiet and comfortable room and then given a blanket and the option to listen to their own music. A typical ketamine treatment series consists of six infusions over a two-week time span; in some cases, patients may also elect to include talk therapy at the conclusion of their session.
Ketamine therapy is described as a feeling of being outside of the body, somewhat like an out-of-body experience. During the session (and often afterward), people report more sensory awareness. Lights, colors, and tactile experiences may be intensified.
Another common concern is whether ketamine therapy is safe or not. The answer: yes. Although ketamine is a controlled substance, when administered at a ketamine infusion center and under the supervision of a physician and attending nurses, ketamine therapy is safe.
Ketamine infusion therapy is available by prescription only. Typically, patients are diagnosed with treatment-resistant depression or other significant mental health issues. Complete Ketamine Solutions does not recommend self-medicating with ketamine.
To summarize: ketamine therapy is a safe and effective way to treat depression, PTSD, and other mental health issues. While a controlled substance, providers have seen great results in providing ketamine infusions to people in a controlled clinical setting. It may be most effective in those whose brains do not typically respond to the chemical alterations that are supposed to be triggered by traditional antidepressant therapies.
For more information about ketamine for depression, visit Phoenix's Complete Ketamine Solutions online or in person at 2345 E. Thomas Rd., #385 in Phoenix. The clinic is open 10 AM to 7 PM Monday, Wednesday, and Thursday, as well as from 11 AM to 4 PM on Saturdays.
Media Contact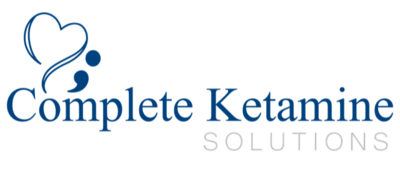 Company Name
Complete Ketamine Solutions of Phoenix
Contact Name
Clint Fletcher
Phone
(615) 300-3096
Address
2345 E Thomas Rd #385
City
Phoenix
State
AZ
Postal Code
85016
Country
United States
Website
https://www.completeketaminesolutions.com/phoenix-arizona-ketamine-infusion-therapy/
About Post Author