Lasting Impression Introduces Sylfirm X – A Revolutionary Approach to Radio Frequency Microneedling Technology
Fair Lawn, New Jersey – Lasting Impression Medical Aesthetics of Bergen County, NJ, offers a multitude of the latest and proven effective medical spa services and treatments, including the new Sylfirm X that transforms the skin's appearance, tone, and texture, leaving a glow of youthful vibrance.
Besides having little to no downtime and pain throughout the treatment, Sylfirm X has become a well-recommended procedure since the outcomes consistently fulfill patients' expectations.
Sylfirm X has various cosmetic applications, from treating aging skin, skin laxity, and pigmentation to vascular lesions. It also had great success with acne scars, rosacea, face pigmentation, and fine wrinkles.
The treatment combines radiofrequency energy with tiny microneedles that deliver energy to the skin. The device is strategically adjustable in that the needle depth and power can be dialed up or down for maximum results.
The pulse wave setting sets Sylfirm X apart from other laser treatment procedures. It is the only fractional RF Microneedling device that currently features both a pulse wave PW (short pulse) and continuous wave (CW) mode. Other RF micro-needling devices have a constant waveform capability only.
Sylfirm X's high versatility allows it to be used by most people. However, some patients with certain conditions preclude them from having this type of treatment (e.g., pregnant, taking Accutane/anticoagulants, receiving chemotherapy/radiation therapy, having skin infection/active cold sore breakout/psoriasis/eczema/keloid, etc.).
Three to four treatments are generally recommended depending on the skin's condition. With Sylfirm X, the face and body can be treated relatively quickly with incredible results!
Book an appointment with Lasting Impression Medical Spa today! Call (201) 228-0971 or visit their website at www.bergencountymedicalspa.com for inquiries and more information about Sylfirm X.
About Lasting Impression Medical Spa
Lasting Impression is committed to promoting self-care for its clients by providing safe, innovative, and state-of-the-art aesthetic and laser services. Clients can feel at ease discussing their health and aesthetic goals with their team of board-certified physicians and licensed aestheticians in their relaxing and welcoming waiting area.
You can think of them as your wellness coach. There are no tricks, just genuine suggestions for improving your appearance. Lasting Impression offers a comprehensive menu of services, from skincare to hair care to body care, to give their customers the best possible experience. Their support is available worldwide, regardless of your origin or destination. Visit www.bergencountymedicalspa.com to learn more.
Media Contact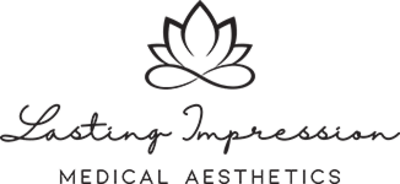 Company Name
Lasting Impression Medical Spa
Contact Name
Dr. Roel Galope
Phone
(201) 228-0971
Address
25-15 Fair Lawn Ave, Lower Level R
City
Fair Lawn
State
NJ
Postal Code
07410
Country
United States
Website
https://bergencountymedicalspa.com/
About Post Author