Middle Tennessee's QE Roofing Explains Ice Dams
Franklin, Tennessee – As they say, winter is coming. For most people throughout the South, this means fairly mild weather with a few possible days of snow. These days can wreak the most havoc for homeowners, particularly during the vicious cycle of freezing, melting, and refreezing. According to commercial and residential roofing company QE Roofing, ice dams are something many homeowners have never heard of but should be aware of.
QE Roofing explains that ice dams are essentially a buildup of ice on the edge of a roof, starting at the gutters. They happen when ice and snow slowly melt and then refreeze at the end of the day. Ice dams are a major problem in homes with uneven temperatures in the attic.
Roofing contractors across the Southeast spend much of their winter removing ice dams and performing roofing repairs from the damage they've caused. However, QE Roofing explains that a little bit of roof maintenance is all many homeowners need to prevent major issues caused by a buildup of ice and water.
One of the best ways that homeowners throughout Franklin, Spring Hill, Nashville, Smyrna, Nolensville, Murfreesboro, and Columbia can reduce the possibility of ice dams is to invest in a roof rake. This is a long-handled tool built to remove snow, one of the primary ingredients needed for an ice dam to form. QE Roofing further explains that many residential roofing surfaces may be showered with a water hose connected to the hot water tap of your washing machine hook up to create channels through an existing ice dam. This will open up a pathway for water to flow and, hopefully, keep the ice dam from growing even larger.
With ice dams, as with many things, prevention is the best action. For those dealing with either residential or commercial roofing issues, QE Roofing recommends starting in the attic. The roofing repair experts explain that the attic should be well-sealed with no air leaks. This reduces moisture and ensures a consistent temperature.
QE Roofing recommends that those who own properties built before current construction standards get a roofing inspection to ensure their home's covering can withstand a heavy snow load. The vast majority of newer homes should have no problem standing up to even heavy snow. Fortunately, snowfall of more than an inch is rare in middle Tennessee. This does not mean that it is not possible; in January 2022, the entire Nashville area was put in a deep freeze, with some areas getting between six and nine inches of snow in a matter of hours.
QE Roofing explains that most new construction homes should meet or exceed Tennessee code requirements for roof insulation. This will significantly reduce a homeowner's chances of having to deal with an ice dam or other significant winter issues. However, homes with skylights, heating ducts throughout the attic, or recessed lighting may be at a greater risk.
QE Roofing recommends that homeowners consult with a professional if they suspect their home is at risk of ice dams. There are many great roofing companies and roofing contractors throughout middle Tennessee that offer no-obligation inspections. 
Ice dams can cause major damage to a person's home. Standing water can find its way into a home's interior and results in wet insulation, mold, and, in the long run, a compromised structure or foundation. QE Roofing recommends dealing with ice dams quickly so that these nuisances don't become a long-term problem.
QE Roofing is the number one roofing contractor in Franklin, Tennessee. For more information, visit their website for more information.
Media Contact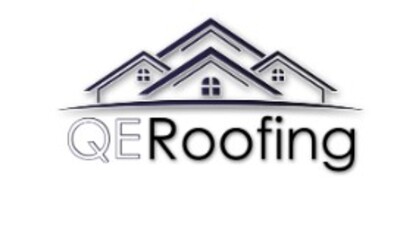 Company Name
QE Roofing
Contact Name
Austin Cowell
Phone
615-505-7663
Address
725 Cool Springs Blvd
City
Franklin
State
TN
Postal Code
37067
Country
United States
Website
https://www.qeroofing.com/
About Post Author