Moffett Video Productions – San Antonio: Trusted Video Production Services Clients can Count on
San Antonio, TX – As industries embrace the power of digital marketing, video content has become an increasingly important part of any successful marketing strategy. Moffett Video Productions – San Antonio is a full-service company specializing in high-quality video production, audio production, photography, stage rental, and teleprompter operator services. The company has been serving the San Antonio area for over 32 years and is committed to constantly learning and evolving to meet the changing needs of its clients.
"When it's time to take your business to the next level, commercials are key. But it's not just any video. You want a production company that will work with you to make something amazing, and that's where our San Antonio video production services come in." Said the company representative.
Video production is an incredibly effective way to reach and engage potential customers. Clients who receive quality video production services are always happy to know they have beautiful memories they can cherish, thanks to quality visuals and audio. Moffett Video Productions – San Antonio has a team of experienced professionals with expertise in all aspects of video production, from pre-production planning to post-production editing. The San Antonio video production company offers several video production services, including corporate videos, commercials, event coverage, and more. Their constant pursuit of excellence and commitment to customer satisfaction has endeared them to big and small clients.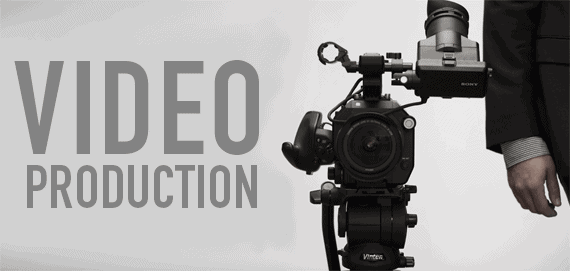 A message that can convey tone, mood, and emotion can be very powerful, which is why audio production is such an important part of any video production. Moffett Video Productions – San Antonio's audio engineers are skilled in capturing and creating high-quality audio. The company's audio production services include On Hold Messages, Radio Commercials, Voice Overs, ADR, Translations, and Jingles. So whether one needs help selecting voice talents or just wants to create a more polished finished product, Moffett Video Productions – San Antonio can assist.
As the saying goes, a picture is worth a thousand words, and professional photography can make a big impact, whether for a website, print ad, or social media. Moffett Video Productions – San Antonio offers high-quality photography services for corporate events, product launches, headshots, and more. So, from capturing sports action shots to snapping photos at a black-tie gala, they have the experience and expertise to get the job done right.
Moffett Video Productions – San Antonio is also a leading provider of stage rental services in the San Antonio area. The company offers a variety of stages and backdrops for rent. So, whether one is planning a small conference or a large concert, the video production company has the perfect stage to fit their needs.
Moffett Video Productions – San Antonio is in San Antonio, TX, US. Clients can visit the video production company's website for more information about their services.
Media Contact

Company Name
Moffett Video Productions – San Antonio
Contact Name
Christopher Wohrer
City
San Antonio
State
TX
Country
United States
Website
https://www.moffett.com/production-services/video-production-near-me/san-antonio/
About Post Author