Nashville's 7.0 Blinds & Shutters Says Summer Is A Great Time For Homeowners To Swap Out Their Bedroom Window Treatments
Nashville, TN – Bedrooms serve many purposes, especially in a day and age where many people work from home. These rooms offer a safe haven for sleep, a place for private intimacy, and even a workspace away from the office. Many people simply hang curtains and never look back. However, it does not have to be that way, and Nashville-based 7.0 Blinds & Shutters says there are many different types of window treatment that makes sense for modern life.
The bedroom deserves more than a second thought where window coverings are concerned, says 7.0 Blinds & Shutters. While curtains and standard blinds are common throughout Nashville, there are many other options, which include:
Cellular Shades. Cellular shades are sometimes called honeycomb shades and are one of the most popular window treatments for bedrooms. These modern-looking window treatments are made of a series of small honeycomb-shaped cells that trap air and provide insulation. Cellular shades are ideal for homeowners looking to maximize the energy efficiency of their bedrooms.They come in many popular colors and textures and provide various levels of light filtering to suit anyone's needs.
Plantation Shutters. Those looking for timeless elegance need look no further than plantation shutters. A classic window treatment, these look at home in just about all settings. They are typically made of wood or vinyl and can easily be customized to a homeowner's specifications. Plantation shutters provide almost unrivaled insulation, keeping the bedroom cool in the summer sun and warm during wintry weather.
Color Lux by Comfortex. Color Lux by Comfortex is perhaps the most customizable of all window treatments available on the market today. They can easily be custom designed to match home decor, wallpaper, or paint, and many Nashville business owners choose Color Lux shades for their color guarantee. But just because these are popular with businesses doesn't mean they can't make a great addition to a bedroom, and there are virtually endless patterns to choose from.
Roman Shades. Roman shades are soft, modern, and attractive and can easily turn a boring bedroom into a beautiful space. There are many different types of Roman shades, including plane fold, soft fold, and tie, and each offers a slightly different look.
Roller Shades. Roller shades, and more specifically blackout roller shades, are the perfect pick for bedrooms whose inhabitants need to sleep during the day. They're also a great option for blinds for Nashville condominiums given the constant light of Music City's nightlife.
7.0 Blinds & Shutters recommends that homeowners take time to decide on their bedroom window coverings. While it might not seem like it at the time, it's a big decision that can affect their quality of sleep, their privacy, and the mood and feel of this versatile space. Homeowners might take into consideration their budget, style preference, and current home decor. However, changing out bedroom window treatments during the warmest part of the year may help homeowners combat the rising cost of energy.
At the end of the day, the window treatment experts at 7.0 Blinds & Shutters say there is really not a right or wrong time for homeowners to swap out their bedroom window coverings. However, when choosing blinds, those in Nashville need to consider everything from the summer sun to the twinkling lights of Music Row. 
7.0 Blinds & Shutters offers free in-home consultations for people throughout the Music City area looking to enhance their homes from the bedroom and beyond.
Media Contact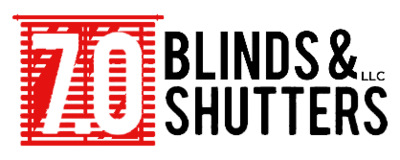 Company Name
7.0 Blinds and Shutters
Contact Name
Michelle Brannan
Phone
615-522-3101
Address
124 Golden Meadow Lane
City
Franklin
State
TN
Postal Code
37067
Country
United States
Website
https://www.70blinds.com/
About Post Author