Nashville's Clear Link Systems Explains Why SMBs Need A Visitor Management System
Nashville, TN – Nashville is changing fast, and business owners have to keep up in all areas, including by updating their grounds security. Access control systems, which might also be called visitor management systems, are crucial in protecting physical assets, employees, and visitors alike. With this type of access control, business owners can enhance their security measures and best manage the flow of visitors entering and exiting the building and facilities.
Business security systems provider Clear Link Systems says that a visitor management system is essential in today's business world. These are a comprehensive set of products and services that help streamline the visitor registration process. Many are designed to take visitors from preregistration all the way through post-visit follow-ups. They provide business owners with everything they need to create a welcoming environment for their guests and a secure environment for their customers and staff.
A visitor management system is just one of the many moving parts in business security solutions. Nashville businesses receive many benefits from these types of systems, however, including:
Enhanced security. Better security is the main benefit of a visitor management system. These are designed to ensure that only authorized visitors are allowed to enter a business. In doing so, a business owner can reduce their risk of theft, vandalism, and other criminal activities. This also ensures that business owners, management, and security personnel can keep track of who is coming and going at all times.
An improved visitor experience. The right system should not feel like a security check. Instead, access control should actually make the visitor experience quicker and more efficient. Visitors should be able to register, receive their temporary credentials, and access the building or grounds without delays.
Limiting traffic. Many visitor management systems can also help reduce the number of unnecessary vehicles coming and going on a business property. With some programs, visitors to the ground are required to obtain a special tag that opens the company's physical barrier (gate).
Quick access to information. Visitors to a Nashville business with a visitor management system may also be given valuable information throughout the check-in process that makes their experience visiting the grounds that much better.
Efficient data management. As part of a comprehensive access control systems solution, a visitor management system allows businesses to store information in a centralized database. This can make it much easier for security personnel to manage and analyze trends regarding vehicle and foot traffic.
Cost-effectiveness. Visitor management systems can help businesses save time and money by reducing the need for manual visitor registration and tracking. The system automates the entire process on behalf of the business owner. This eliminates the need for staff to manually engage visitors at the registration point.
Improved compliance. Some businesses must comply with industry rules and regulations in regard to employee health and safety, fire protection, and data access. A visitor registration system can ensure these businesses stay in compliance by reducing the likelihood that an unrestricted individual is granted access to a restricted area.
Ultimately, a visitor management system is essential for Nashville businesses looking to enhance their security measures, improve the visitor experience, and streamline operations. The right system is just one of many tools that fall under the umbrella of access control. These can be customized to meet each individual business's needs and upgraded when change is needed.
For more information about business security systems, access control systems, and other business security solutions, contact Nashville, TN-based Clear Link Systems today.
Media Contact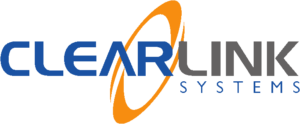 Company Name
Clear Link Systems, Inc.
Contact Name
Brandon Valich
Phone
615-690-2500
Address
800 Park Avenue, Suite C
City
Murfreesboro
State
TN
Postal Code
37129
Country
United States
Website
https://www.clearlinksystems.com/
About Post Author