Native Concrete & Sidewalk Offers Bronx Sidewalk Repair Services to Fix Sidewalk Issues Fast and Effectively
Bronx, NY – Native Concrete & Sidewalk offers professional sidewalk repair services to residential and commercial clients. The contractor has emergency services for major sidewalk issues that need to be repaired promptly; the service is available 24 hours. They fix minor and major issues, including cracking, discoloration, spalling or flaking, and lifting or unsettled slabs. Their sidewalk service portfolio includes patchwork, concrete driveway, blacktop driveway, and DOT violation sidewalk removal. 
The Bronx sidewalk repair company provides Patchwork services to resolve problems that do not need intense work. The process is quick, non-invasive, and more affordable than a full-blown repair. It resolves pitted and chipped sidewalks as well as damaged curbs on the sidewalk. They use durable concrete materials that allow the patchwork to last for years, and the crew ensures a smooth flow between the patched areas and the rest of the sidewalk. 
The sidewalk contractor repairs more intense sidewalk problems using Full-blown repair and Replacement services. Damage could have resulted from extreme weather, overload, fire damage, carbonation, chemical attack, or more. Their full-blown repair is invasive and more time-consuming than patchwork. The crew removes parts of the existing sidewalk and replaces them to fix broken or crumbling areas before they get worse. They perform a more costly full replacement when removing the entire slab, and putting in a new one is the safest option. 
Native Concrete & Sidewalk has solutions for clients who have received DOT violation notices because their sidewalk does not meet the state's safety standards. They help clients avoid hefty fines through sidewalk removal to fix weakened or sloppy areas.  
The sidewalk contractor provides a blacktop driveway service that is low cost, easy to maintain, durable and leaves a seamless look. The appearance blends well with other outdoor features like the landscape, exterior painting, and more. 
A quote from the company website states this about their services, 
"With our experience and know-how, we can expertly address even your most complex sidewalk repair needs. Don't let sidewalk damages leave you dealing with a substantial fine from the DOT. Instead, look to us for our DOT violation repairs. We get the problem handled in a timely manner so that you can get on with business and life once more. We also offer various cosmetic services to keep your property in shape: retaining walls, masonry services, and more." 
In addition to sidewalk repair, Native Concrete & Sidewalk also offers masonry services. They include brickwork, inspection, grinding and pointing, and installation and repair of brick steps. The contractor fixes leaks on brick walls, lintel, and leaking steps made from brick or concrete. 
Contact the staff at 917-975-9066 or visit the company website for more information on their professional sidewalk repair services. Native Concrete & Sidewalk is located at 2960 Waterbury Ave, Bronx, New York, 10461, US. 
Media Contact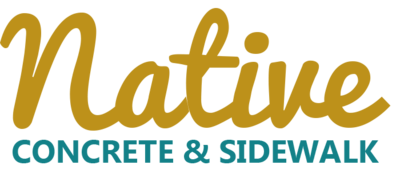 Company Name
Native Concrete & Sidewalk
Contact Name
Tony
Phone
917-975-9066
Address
2960 Waterbury Ave
City
Bronx
State
New York
Postal Code
10461
Country
United States
Website
https://www.nativesidewalkrepairs.com/
About Post Author