New Roof Plus Listed Among The Best Metal Roofing Companies in Englewood, CO
Englewood, CO– Quality roofing techniques achieved through working with industry professionals go a long way in ensuring the roof's longevity. New Roof Plus is a leading company providing this service to its customers within the Colorado region. With its team of dedicated roofers, the company helps property owners install metal roofs, among other roof types that work best for the Colorado weather. To achieve maximum results, the experts from New Roof Plus offer different roofing systems and varieties to match different customers' needs. They also ensure they use quality materials throughout the installation process.
"I was in construction, and quality is critical to me. I replaced my own roof 4-5 times, but after I retired, no one could do it as well as I did. But since I'm retired now, I decided to hire Greg and his company. Greg had replaced the roof of the neighbor's house, and they had good things to say about him. I'm glad I hired them because they all kept us in the loop of their next step. The quality was excellent; the vents, flashings, and every seam caulked neatly. I have never hired a company that exceeded my standards. Thank you, Greg, "said a happy client. 
The team at New Roof Plus has analyzed the Colorado weather and features within the region and marvels at how it all blends with metal roofing. They offer free advice and estimates to potential residential and commercial customers and operate in different areas, including Denver, Fort Collins, and Boulder. The team installs new roofs, does replacements, and offers repair services. Those who are not decided on the roofing type to install also get information on the best options in the market.
New Roof Plus seeks to establish long-term relationships with its customers, something that has seen it grow and stay in business for long. These experts advise everyone seeking Englewood roofing companies to engage with a professional, considering roofing is a long-term investment. Dealing with this team means that customers will have access to information on the best roofing option and quality materials to complete their roofing project.
For more information about New Roof Plus roofing company, visit their website or talk to a customer representative at 303 974 5218. Their offices are at 3063 S Pennsylvania St, Englewood, Colorado, 80113, USA. Apart from roofing services, customers can also consult about their external installation services like decks and gutters, among other services. 
Media Contact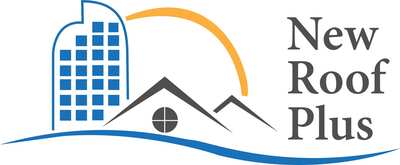 Company Name
New Roof Plus
Contact Name
Greg Jones
Phone
3039745218
Address
3063 S Pennsylvania St
City
Englewood
State
Colorado
Postal Code
80113
Country
United States
Website
https://www.newroofplus.com/
About Post Author