No-H2O Auto Detailing, Changing Car Washing Forever in Scottsdale, AZ – Now Open
Scottsdale, AZ – Calendars and commitments can be demanding and finding time to do necessary chores can be hard, let alone finding time for enjoyable things, so who wants to spend additional hours on the care and cleanliness of their car?  Fortunately, No-H2O Scottsdale offers a slew of services which offer on demand convenience at affordable prices, making it easy to enjoy quality work without the wait.
No-H2O's state-of-the-art system is virtually waterless, which saves approximately 35 gallons of fresh water per wash over traditional car washes. This means over the last five years, through 143,000 happy clients,  over five million gallons of clean water has been saved, contributing to making an impact on water conservation for future generations! Auto detailing in Scottsdale has never been better for people or the planet.
Defining convenience, No-H2O Scottsdale travels directly to the client. Their uniquely designed eco-friendly cleaning solutions emulsify dirt particles in just minutes to be easily absorbed with special microfiber cloths; a method that's safe and effective for all paint colors and types, including matte surfaces, and without risk of abrasion. This premier mobile on demand service eliminates the line and makes it simple to schedule around whatever locals have on their calendar at work, home, or play. 
Scheduling an appointment with No-H2O Scottsdale is simple. Book online or download the car wash app onto a favorite device and start scheduling appointments from anywhere in just 4 taps. Once a mobile detailing appointment is scheduled in Scottsdale, a team of trained and experienced technicians arrive to wash and detail in about an hour.  Imagine 9 holes of golf golf and coming out to an immaculately detailed car!
No-H2O was launched in Dublin, Ireland, in 2007 and is the first company to build a tailored on demand in-house app for car washing and auto detailing. Since its inception, the company has proven its innovation and supplied waterless products in Europe, the US, and worldwide. This innovation has led the company to being named franchisor of the year, in addition to one of the world's fastest-growing car wash franchises by reputable associations.
The team at No-H2O Scottsdale is made up of skilled experts who go above and beyond delivering detailing done right. With hard work, honesty, and teamwork as central values, they're committed to customer service, client needs, and also water conservation.
Visit No-H2O Scottsdale to learn more or to schedule an on-demand car wash or mobile detailing service in the Scottsdale area.
Media Contact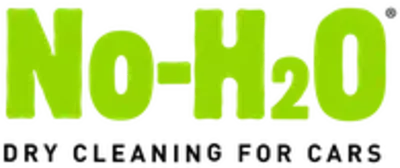 Company Name
No-H2O Scottsdale
Contact Name
Jose Fernandez
Phone
480-331-5833
City
Scottsdale
State
AZ
Postal Code
85257
Country
United States
Website
https://noh2o.com/auto-detailing-scottsdale/
About Post Author