Polarity River Electric LLC Offers Top Puyallup Residential Electric Services to Residential and Commercial Clients
Puyallup, WA: Polarity River Electric LLC has the expertise and tools to deliver quality residential, commercial, and wireless electrical projects. Their quick response times and excellent communication have positioned them among the most sought technicians in the electrical services industry. A Polarity River Electric LLC skilled residential licensed electrician can be hired to offer the following repair, replacement, and installation services: panel upgrades, wire panels, service calls, lighting, and more. Clients in the PNW region also enjoy free estimates and affordable, turnkey options to match the client's diverse needs. 
Established in 2018, Polarity River Electric LLC is a crucial player in the electrical services industry. Property owners in Puyallup, WA, Pierre Counter, and the surrounding areas also trust them to offer diverse vehicle chargers, generators, and cell site modifications (AC & DC). Jerry Carbaugh is the business owner and spokesman.  
In the commercial and corporate niche, Polarity River Electric LLC offers critical services like car charging stations, 120/240/480VAC, and warehouses. Their trademark wireless services cover power distribution, LTE upgrades, battery replacements, and more. The company's ability to deliver and complete quality power distribution and battery replacement is informed by their in-depth experience in DC and AC power matters. Property owners who need customized electrical services also get the support they need.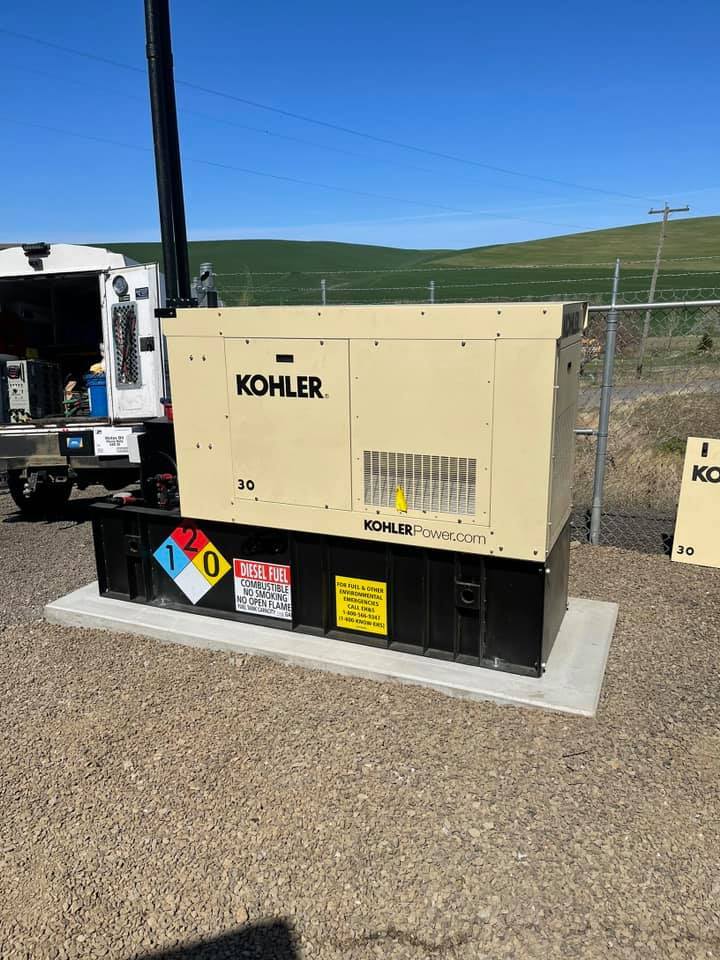 Polarity River Electric LLC understands the value of providing superior electrical and communication services as requested by building managers and owners. When undertaking wire panel repair or electric panel repair, the team will analyze the fuses, circuit breakers, and the entire panel to ensure it operates as required. Circuit repairs are done after identifying the outlets (lights, receptacles, or appliances) they control. Depending on the problem, the electrician may reset the circuit breaker switch to get things back to normal. Once the service is completed, the technicians will replug all the devices and appliances before switching on the lights. Away from Puyallup, the company has expanded its services to Maple Valley, Graham, Sumner, Spanaway, Renton, Fife, Tacoma, and Pierce County, WA. 
In the real estate sector, Polarity River Electric LLC targets realtors who need electrical safety inspections, proposals, consultancy, and other specialized services. Happy residential and commercial clients have written rave reviews on their Google Reviews page. Here is one of the 5-Star testimonials, "Jerry's team of electricians was very professional and courteous. They were also technically competent beyond my expectations. They upgraded an electrical panel without my input, and I am very happy with the results." 
The skilled and experienced electricians at Polarity River Electric LLC can be reached by dialing 253-299-3580. Their workstation is located at 1618 34th Ave Ct SW, Puyallup, Washington, 98373, USA. Driving directions can be obtained from the company website through the embedded Google Maps feature.
Media Contact

Company Name
Polarity River Electric LLC
Contact Name
Jerry Carbaugh
Phone
253-299-3580
Address
1618 34th Ave Ct SW
City
Puyallup
State
WA
Postal Code
98373
Country
United States
Website
https://polarityriverllc.com/
About Post Author