Preventive Health and Wellness Center Offers Innovative Diabetes Reboot and Weight Loss Solution Programs
Coral Springs, FL – Preventive Health and Wellness Center, a medical clinic located in Coral Springs, Florida, has made it its mission to help patients struggling with endocrine-related disorders attain optimum health. This clinic provides one-on-one customized care in a very relaxing, spa-like setting. Its goal is to ensure that each patient has a unique healthcare experience, helping them understand that healthcare can be both beneficial and enjoyable.
Atou Diarra, founder and CEO of Preventive Health & Wellness Center, is a board-certified advanced practice registered nurse with over 15 years of nursing experience. Atou champions preventive health and wellness, aiming to reduce the impact of diseases, improve overall health outcomes and provide her patients with the care they deserve. Her experience in emergency medicine, endocrinology, and esthetics has made her a well-rounded nurse practitioner, suitable to address various healthcare needs. 
Type 2 diabetes affects many individuals in the US, and Atou and her team at Preventive Health & Wellness Center have taken it upon themselves to help their patients effectively manage their blood sugar levels. Atou has developed a 3-month comprehensive program called Diabetes Reboot Program that focuses on providing her patients with the tools they need to lower their A1C, lose weight for good and enjoy life without restrictive diets or overwhelming feelings of exhaustion. This program includes exercise plans, nutritional guidance, and lifestyle habits to promote overall wellness and improved blood sugar levels. 
In addition to this program, Preventive Health & Wellness Center offers IV therapy Coral Springs to help patients rehydrate, boost their immune system or enhance their beauty. Using vitamins, minerals, amino acids, and other beneficial ingredients, these IVs are carefully formulated and administered intravenously to ensure they reach the bloodstream quickly and provide maximum benefits. The clinic's team works closely with patients to customize their IV drips, ensuring that all nutritional requirements are met and aimed at helping them feel energized and revitalized. 
Other services provided by Preventive Health & Wellness Center include Botox treatment to reduce wrinkles, fine lines, and other facial imperfections and vitamin injections to improve energy levels, reduce stress, and boost the immune system. The clinic also has a weight loss program, designed to help patients suffering from obesity and having a BMI of 26 or above. This program focuses on lifestyle modification, nutrition counseling, behavior modifications, and other medical services that can help patients achieve their weight loss goals in a safe and effective way. 
Being a direct care practice, Preventive Health & Wellness Center eliminates the need for patients and providers to file health insurance claims. Patients can easily book appointments online and get the care they need without having to worry about insurance companies or hidden costs.
Preventive Health and Wellness Center is located at 1801 N University Dr Suite 204, Coral Springs, Florida, 33071, US. To schedule a consultation, contact their team at (954) 800-3897. For more information regarding the services offered, visit the company's website.
Media Contact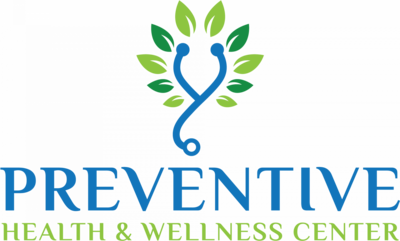 Company Name
Preventive Health and Wellness Center
Contact Name
Atou Diarra
Phone
(954) 800-3897
Address
1801 N University Dr Suite 204
City
Coral Springs
State
FL
Postal Code
33071
Country
United States
Website
https://www.preventivehealthwc.com/
About Post Author