Rapid Pest Control's service Is Here to Help Northwest Indiana Residents Tackle Their Fall Pest Problem
Munster, IN – Each season has unique challenges, and Fall is no different. As the leaves change color and temperatures drop, pests begin to look for ways to get into people's homes where it's warm. Knowing this, Rapid Pest Control, a family-owned and operated business, has made it its mission to help Northwest Indiana residents tackle their pest problems – both residential and commercial. The company provides a wide range of services to meet its customer's needs, including but not limited to: rodents, bedbugs, spiders, termites, and ant extermination. They do it all in a Safe and Eco-Friendly way.
"We are committed to providing our customers with the best possible pest control service at a fair price." Said the company representative. "Our priority is customer satisfaction, and we're proud to have an A+ rating from the Better Business Bureau."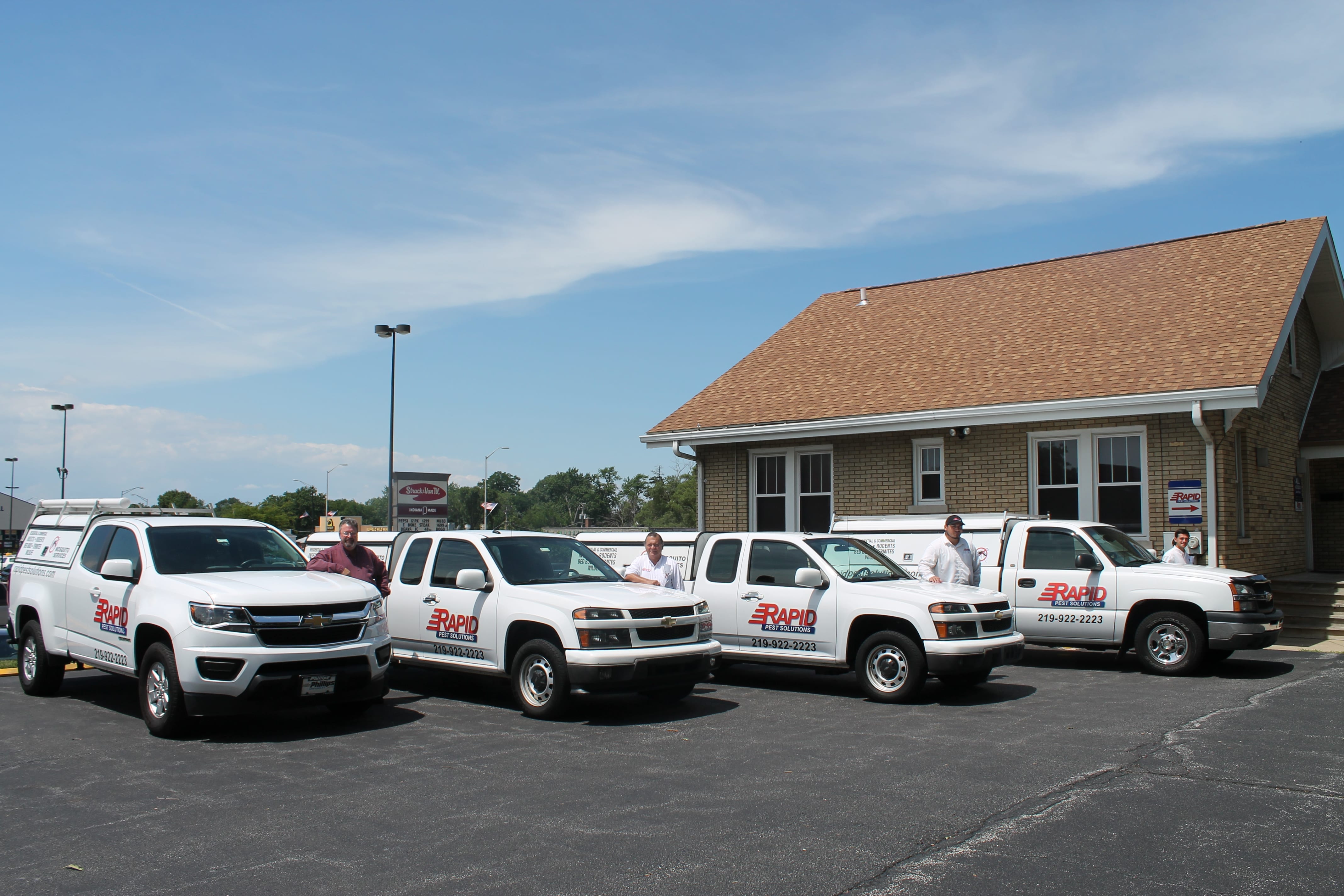 The ability of mice, rats, and other rodents to multiply quickly is one of the reasons they're such a problem in the fall. Besides contaminating food sources, these pests are known to transmit to humans diseases such as Hantavirus, Salmonella, and Leptospirosis. While they might seem small, rodents can do a lot of damage to a home. They gnaw on wires and insulation, which can lead to fires, and their waste can contaminate surfaces. Thanks to Rapid Pest Control's comprehensive rodent control program, clients no longer have to worry about them.
Cockroaches are able to adapt to different environments makes them one of the most difficult pests to control. They can infest homes and businesses and are known to trigger asthma attacks in children and adults. Cockroaches are also carriers of diseases such as E. coli and Salmonella, but with Rapid Pest Control's cockroach extermination program, these pests will be gone for good. The company's extermination experts will start by thoroughly inspecting a property to identify all potential hiding spots. Then they will create a customized plan to eliminate the cockroaches and prevent them from returning.

Besides the awful smell of bedbugs, these pests also cause skin rashes, anxiety, and insomnia. Because they're adept at hiding, getting rid of them can be challenging, but with Rapid Pest Solutions' bedbug extermination methods, clients can rest assured that their bedbug problem will be taken care of. 
Rapid Pest Control is located at 32 Ridge Rd, Munster, IN, 46321, US. Clients can also contact the pest control company at (219) 836-5066 or visit the company's website for more information.
Media Contact

Company Name
Rapid Pest Control
Contact Name
Tony Hanas
Phone
(219) 836-5066
Address
32 Ridge Rd
City
Munster
State
IN
Postal Code
46321
Country
United States
Website
https://rapidpestsolutions.com/
About Post Author