Scordilis Health and Performance Center Provides Cutting-Edge Chiropractor and Weight Loss Services in Bloomfield, NJ
Bloomfield, NJ – Musculoskeletal issues, including sports injuries, are some of the top conditions that inhibit an individual's quality of life. Depending on the pain level and immobility, it's not uncommon to find patients developing other opportunistic conditions such as depression. Rather than sitting in pain, pumping numerous pain medications in the body, and going through risky surgeries, a quick visit to Chiropractor Bloomfield NJ would yield better remedies. The clinic provides intensive care and support for all conditions affecting the musculoskeletal system, including sports injuries. The doctors are committed to providing cutting-edge and effective Chiropractic Adjustments that alleviate chronic back pain, minimize pain, and help patients resume everyday activities without struggle.
The medical providers are highly skilled, experienced, and dedicated to continuous research that offers the best solution to their patients. They provide state-of-the-art care after listening to a patient's medical history, running a battery of tests, and identifying the source of pain, which help them to customize a personalized treatment plan. They offer chiropractic treatment, Graston Myofascial tools, Kinesiotape, and AntalgicTrak non-surgical decompression. For patients with a phobia of hands-on mobilization, they utilize the Impulse Adjusting Instrument and thoroughly researched and approved rehabilitative strategies to alleviate pain, boost immunity, and restore health and vitality.
A raving patient said, "I had two bulging discs resulting in sciatic pain down my left leg to my toes. I couldn't play baseball or golf because of the pain and stiffness. Orthopedic doctors said to basically live with it, take painkillers or consider surgery. Neurologists couldn't find anything seriously wrong and didn't know why I was in pain. I didn't want to live with it, take medication or get an operation. Chiropractic care at Scordilis Health and Performance Center was the answer that kept me going and offered sound relief."
Sports injuries are common for professional athletes, soccer parents, and weekend warriors. However, the injuries shouldn't spell the end of a vibrant career or an active lifestyle. Scordilis Health and Performance Center evaluates all sports injuries and recommends a personalized treatment plan for the patients that see them returning to competitive sports and an active lifestyle.
The clinic equally runs a system that advocates for safe, natural, and long-term ways to lose weight. The program is safe, non-surgical, does not require intense exercises or the purchase of special meals. Additionally, the program is administered by trained medics in conjunction with nutritional specialists. Many people hesitate to embrace weight loss programs because most end up gaining all the weight back once the program is over, but Scordilis Health and Performance Center program is easy to follow, affordable, and has a wide variety of food choices for everyone. Further, every person in the weight loss program receives support from the team, which makes it easy to translate it into a lifestyle.
To see a chiropractor near me, visit the Scordilis Health and Performance Center website. The clinic is located at 300 Broadacres Dr Suite 126, Bloomfield, NJ, 07003, USA.
Media Contact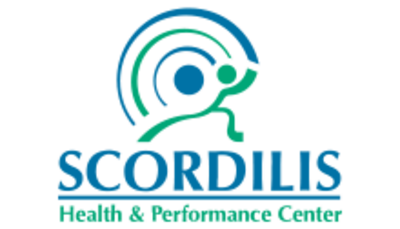 Company Name
Scordilis Health and Performance Center
Contact Name
Peter Scordilis
Address
300 Broadacres Dr Suite 126
City
Bloomfield
State
NJ
Postal Code
07003
Country
United States
Website
https://www.njultimatewellness.com/
About Post Author