Seaglass Dental Care Offers Comprehensive Dentistry Services to Prevent, Manage, and Treat Dental Problems
North Palm Beach, FL – Seaglass Dental Care offers a wide range of dental services to help patients achieve and maintain optimal dental health. The dentist provides customized treatment plans based on each patient's unique health needs. Some of the services they provide include cosmetic, emergency, periodontal, pediatric, preventative, restorative, and orthodontic dentistry, among others. They treat all age groups ranging from children to older adults and can provide sedation dentistry services that use laughing gas and oral conscious treatments to help patients relax. 
The North Palm Beach dentist offers routinely scheduled preventative dental services to deter tooth decay and gum disease. The service includes oral examinations and regular cleaning to ensure teeth are free from plaque and bacteria. These routine visits are most common in their pediatric services to help children gradually reduce feelings of anxiety common in dentist visits. The clinic has emergency services for procedures that need immediate attention, such as tooth extraction, restoration of damaged teeth to avoid further complications, pain management, and more.
Seaglass Dental Care helps patients improve their smiles through cosmetic dentistry that focuses on treating stained, misshapen, and gapped teeth. They offer teeth whitening and veneer design and installation services. Seaglass Dental Care – dental implants and veneers are made from high-quality products for durability. Their periodontal dentistry services help patients dealing with minor and severe gum disease to eliminate gum swelling, bleeding during brushing, and persistent bad breath, 
The dentist has invested much in advanced technologies and modern equipment to improve efficiency, accuracy, and patient outcomes. They have a team of licensed and experienced dentists and other medical professionals. The clinic uses a patient-centered approach that focuses on meeting patient needs and values patient engagement. They incorporate patients' goals, values, and feedback into their customized treatment plans and routinely monitor progress to ensure their treatments are working as expected. 
The clinic representative had this to say about their services, 
"Dental appointments shouldn't be synonymous with intimidation and fear. At our clinic, every aspect of your experience is highly personalized and tailored to your unique dental health needs. Our approach is judgment-free and friendly, so you'll always feel comfortable in the chair, and we discuss your diagnosis and dental treatment in a way you'll understand and appreciate."
Seaglass Dental Care offers other services like the design and installation of traditional and snap-in dentures. They have one of the most innovative design dentures that are designed to fit the precise contours of patients' mouths. They use high-pressure heat injection technology for a strong, lightweight, durable prosthetic that is odor and stain-resistant.
Seaglass Dental Care is located at 384 Northlake Blvd, North Palm Beach, FL, 33408, US. For consultation and booking, contact their staff by calling (561) 581-5001. Visit the clinic website for more information on their comprehensive dentistry services to prevent, manage, and treat dental problems for optimal dental health and beautiful smiles in all age groups. 
Media Contact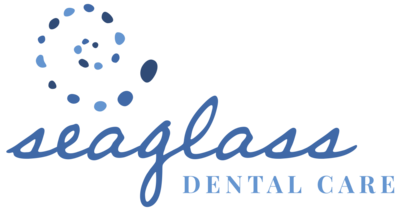 Company Name
Seaglass Dental Care
Phone
(561) 581-5001
Address
384 Northlake Blvd
City
North Palm Beach
State
FL
Postal Code
33408
Country
United States
Website
https://seaglassdentalcare.com/
About Post Author