Sher Fertility Solutions Offers Alternative Paths to Parenthood Through Reliable Fertility Options for Patients With Discount Programs on All Treatment Fees and Services
New York, NY – Sher Fertility Solutions offers a wide portfolio of fertility services that help families and individuals facing diverse problems in their fertility journey. Some of their services include egg freezing, fertility testing, third-party parenting, egg, sperm, and embryo donation, as well as gestational surrogacy. The clinic's services are tailored to the client's unique health needs.
Sher Fertility Solutions is offering a 10% discount on all treatment fees and services for the military, first responders, educators, and lower-income families. A valid ID is required as proof to access military discount programs. To be eligible for an educators' discount, the patient or the patient's spouse must be an educator of a recognized school district with proof of current employment. First responders discounts are eligible to members of recognized police departments, fire departments, and emergency medical services (EMT/Paramedic). Eligible lower-income families are those with a combined salary of $55,000 or less before taxes.
The fertility clinic uses reproductive technology to freeze patients' eggs for future use. Their egg-freezing services help women undergoing cancer treatment or who need to delay childbearing for personal, medical, or professional reasons. The cryopreserved eggs are thawed, fertilized, and transferred into the uterus when the patient wishes to get impregnated. The process begins with a consultation, followed by blood work to ascertain safety, retrieval of eggs, and freezing them for storage. 
Sher Fertility Solutions' egg, sperm, and embryo donations are part of its comprehensive IVF process. They have a predetermined process for egg donations that vets the donors with the recipient to evaluate all prospective donor candidates and select the most viable for the cycle of treatment. The clinic investigates donor history, psychological screening, substance abuse, ovarian or sperm responsiveness, medical evaluation, and infectious screening.
Sher Fertility Solutions has a team of licensed medical professionals with significant experience in the industry. They use advanced technologies and modern equipment to improve the accuracy of their procedures. The staff takes time to explain to patients what each process entails and the expected outcomes. They place patients' needs at the forefront, incorporating patients' values and feedback into their customized treatment plans. 
"We put you first. No matter how difficult a case, we are driven to help you succeed in your fertility goals. Our clinical care team of fertility specialists will be available to you all day, every day, and we make it easy for you to afford our IVF and fertility treatment services."
The fertility clinic also offers unique fertility options tailored for patients in the LGBTQIA+ community like intrauterine insemination, IVF with donor sperm, and reciprocal IVF. Their physicians understand the emotional differences that exist between patient groups and take steps to bridge the gap. Click here to check out Sher Fertility Solutions' reviews on Yelp. 
Sher Fertility Solutions is located at 425 5th Ave. 3rd Floor, New York, New York, 10016, US. For consultation and booking, contact their staff by calling (646) 792-7476. Visit the website for more information on their alternative paths to parenthood for patients with fertility challenges through their comprehensive, professional fertility services.
Media Contact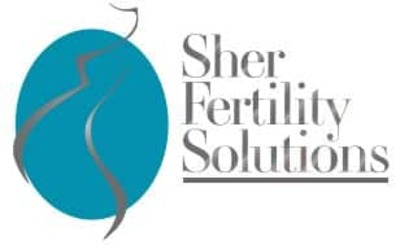 Company Name
Sher Fertility Solutions
Contact Name
Dr. Drew Tortoriello, Dr. Geoffrey Sher
Phone
(646) 792-7476
Address
425 5th Ave. 3rd Floor
City
New York
State
New York
Postal Code
10016
Country
United States
Website
https://sherfertilitysolutions.com/
About Post Author