SmokePost CBD Dispensary Stocks a Range of Premium Products to Support Customers' Health Needs
From sourcing to packaging, SmokePost CBD Dispensary acts intentionally to ensure quality and sustainability. The products the CBD dispensary sells are American-made, all-natural, organic, and lab-tested to deliver the benefits of the full-spectrum hemp extract, which has less than 0.3% THC. The chain of store's whole-plant approach means their products have additional potent, chemical, and chlorophyll-free terpenes and cannabinoids safe for health reasons or pleasure. The budtenders believe in food and medication awareness which is why they educate customers about the different forms of CBD and their benefits. 
The dispensary has a selection of THC-O, CBD, and Delta 8 flowers for customers desiring to calm down, enhance their creativity, improve focus, or experience better sleep. The flowers' floral smells, sweet tastes, and fruity notes have customers daydreaming about an island vacation, unlocking memories, or satisfying cravings. The CBD pre-rolls are smooth and flavorful to bring work-stressed, negative, and racing thoughts to the table. They feature aromas with uplifting effects resulting in happiness, freedom, increased appetite, and anxiety relief. 
SmokePost CBD Dispensary carries every vape cartridge from the lemon haze, OG Kush, and strawberry lemonade to Durban dream, free of MCT oil, PG, VG, PEG, or artificial flavorings. When customers take the first puff, they feel an instant calmness with a dreamy buzz, relieving muscle spasms, insomnia, chronic pain, and other conditions. Additionally, the dispensary's disposable vapes are easy to use, flavorful, and rechargeable to help customers stay productive during a busy day, and they have a euphoric effect. 
Customers who prefer consuming CBD without inhaling smoke can select full-spectrum Delta 8 or 9 CBD gummies with melatonin for extra relaxation. The infused gummies come in different-sized bottles with different flavors and no after-taste. They are a perfect way of introducing psychoactive cannabinoids into a daily routine for customers starting or searching for something inconspicuous.  The dispensary's CBD oils are extracted from cannabis plants and diluted with coconut oil or full-spectrum hemp extracts. They enhance overall wellness by supporting the endocannabinoid system and maintaining the body's equilibrium. Customers purchasing the product can ingest the CBD oil sublingually by putting the dropper under the tongue and holding it for 90 seconds. Alternatively, they can add a few drops to their foods, smoothies, juices, or drinks.  
SmokePost CBD Dispensary's salve contains active ingredients such as shea butter, menthol, rosemary, beeswax, MCT oil, and hemp extracts to moisturize the skin, reduce inflammation, and eliminate pain. It's free of parabens, artificial coloring, phthalates, and formaldehyde to improve skin issues. The muscle gel is a post-workout accompaniment with active essential oils, aloe leaf juice, and other ingredients that provide moisture and relief to sore muscles and trouble spots that minimize mobility. 
Learn more about SmokePost CBD Dispensary by checking out their products, lab reports, and wholesale provisions on their website. Customers can sign up for the mailing list to receive special offers, new product alerts, updates, and coupons. They can also access the dispensary's affiliate program and privacy, shipping, and refund policies. 
For any inquiries, call (312) 210-3839. The dispensary is at 1857 N Milwaukee Ave, Chicago, Illinois, 60647, US.
Media Contact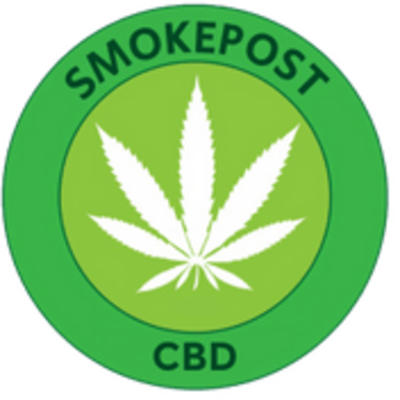 Company Name
SmokePost CBD Dispensary
Contact Name
Elad Smadja
Phone
(312) 210-3839
Address
1857 N Milwaukee Ave
City
Chicago
State
IL
Postal Code
60647
Country
United States
Website
https://smokepost.com/
About Post Author